Amit Sharma who hails from UP West has shared his review on Vodafone 3G in UP west.Although he says Vodafone has no 3G license in UP west but it provides 3G facility by using idea network.
Even though Vodafone has not officially announced 3G service In up West lets see whats in store for us .
I performed this test on 29-6-11 & 30-6-11 as follows:
1) sent a sms ACT 3G to 144 and got a reply like shown below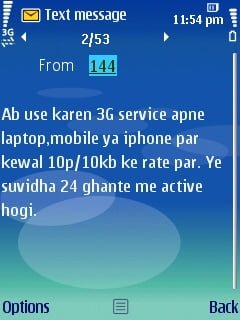 2- It takes only one minute for activation of 3G
3 -I was  able to make video calls to another network also tested call to bsnl at Rs .3  per minute. Also got incoming Video calls from bsnl network at Rs 1.5  per minute (STD off-net charges) charged by bsnl, no incoming charges by Vodafone.
4- But surprisingly when I started to test youtube videos on my handset got an alert like shown below.
5- How can I be a roamer in my home circle ? This made me realize that Vodafone has a  roaming agreement with idea in UP West.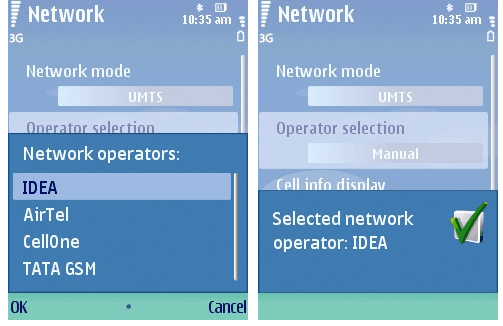 6- So Now I  decided to tested 3G data speed by using Micromax MMX 300G Data Card.
and got the results as 0.11 Mb/s as Upload Speed and 0.84 Mb/s as Download Speed
If you would like to share a review email us contact@telecomtalk.info
-TelecomTalk take no liability for the views expressed by our readers.