Aircel, today announced its network expansion of adding 13000 2G, 3G and 4G sites across the country by December 2015. The plan is in line with the growing demand for mobile telephony services and to offer better customer experience, uninterrupted services and enhanced data speeds.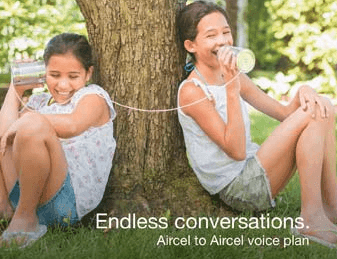 Sameer Dave, Chief Technology Officer, Aircel said, "In line with our commitment to offer seamless, uninterrupted and differentiated services to our customers, Aircel regularly undertakes drive tests, installation of in-building solutions and upgrades network software to implement new features to ensure higher customer satisfaction on the Aircel network. Out of the 13000 sites that will be rolled out, 5300 sites are 2G and the remaining 7700 are 3G and 4G sites combined. While the 3G sites are planned primarily in regions such as Chennai, RoTN, Kolkata, RoWB and Odisha; the focus for the 2G network expansion are regions such as Delhi, Bihar and Rajasthan to improve network performance."
As part of the plan, Aircel has already rolled out close to 7400 sites this year and has added approximately 2.2 million hours per day of voice capacity and 200TB/day of data capacity to its network. Aircel consistently upgrades and optimizes its existing network to increase capacity, achieve higher efficiency and reduce existing pressure on networks.