In an attempt to improve customer service & satisfaction, Vodafone India has now updated their self-care app 'My Vodafone' with 'Live Chat' support. The company which is the second largest telecom operator in India by subscriber base, had taken several steps in last few months to improve the way the customers manage their Vodafone accounts.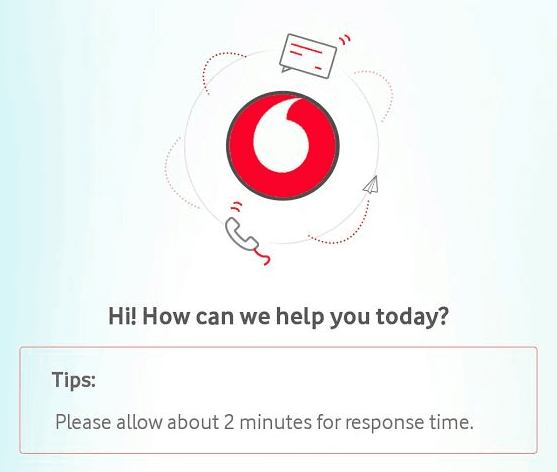 The latest update has added the much needed feature to live chat with customer care executives in a few clicks. This will enable Vodafone customers to easily get customer support even without calling or emailing to the customer care. Now customers can access this feature right from their mobile anytime anywhere & an executive will provide support in few seconds, this will be helpful to the users as currently most of times customers have to wait for a few minutes to talk with an executive over a voice call made to the customer care helpline number.
Another advantage of live chat is that it is totally free since even the data usage for the 'My Vodafone' app is zero rated unlike customer care number 199 which charges 50p/3minutes. Though Vodafone India isn't the first operator to introduce this, Anil Ambani led Reliance Communications is providing similar services through their app since the last few years.
To access the feature, Vodafone customers need to update their app to the latest version. The 'Live Chat' menu can be accessed by following the steps – Need Help > Chat > Start Chat. This feature is currently available only on the Android platform, it might take some time to be launched on iOS as well.
If you're a Vodafone customer, you can try this feature to easily contact customer support executives. Do you think other operators can follow this? Share your views through comments.