Rcom has just sweetened the taste of the Independence month by offering a promotional data pack for its wipod subscribers Pan India. Reliance is offering 69 GB of Rev.B data for Rs.1947 which translates roughly to Rs.28 per GB. The validity of this voucher is 69 days.
This is a one time offer and is available up to 31st August. Subscribers who wish to avail of this benefit should recharge with Rs.1947 for their wipod either through online recharge or through reliance retail outlets.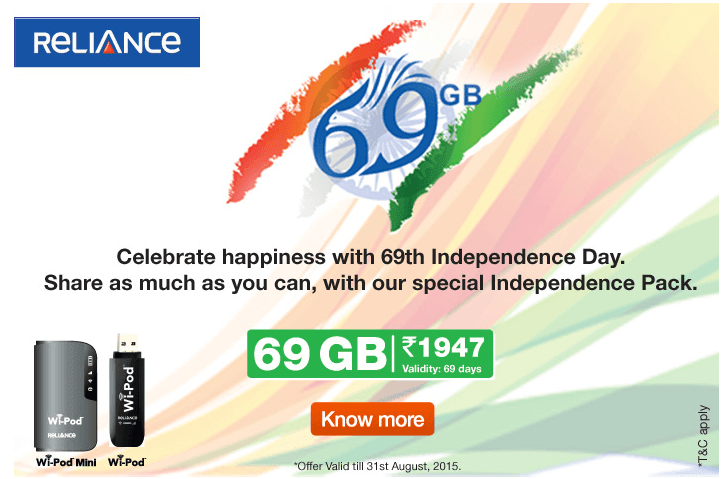 Reliance is all set to ride the tide of increased data demand and consumption. As we reported recently the total data traffic of Reliance was reported as 92.8 Billion MB which is up by 68% year on year. Reliance has registered the highest data usage per subscriber in the industry at 895 MB which is up by 34% year on year. This is a result of low tariffs for high speed data being offered by Rcom.
Also read: Reliance Introduces Wipod Data Card With Unlimited Plan In Mumbai
So hurry and grab the offer while it lasts. Keep reading TT for the latest updates on plans, vouchers and tariffs.