State-run telecom service provider Bharat Sanchar Nigam (BSNL) has started a new webcare service for its enterprise customers, which will allow them to put a call back request on BSNL's portal.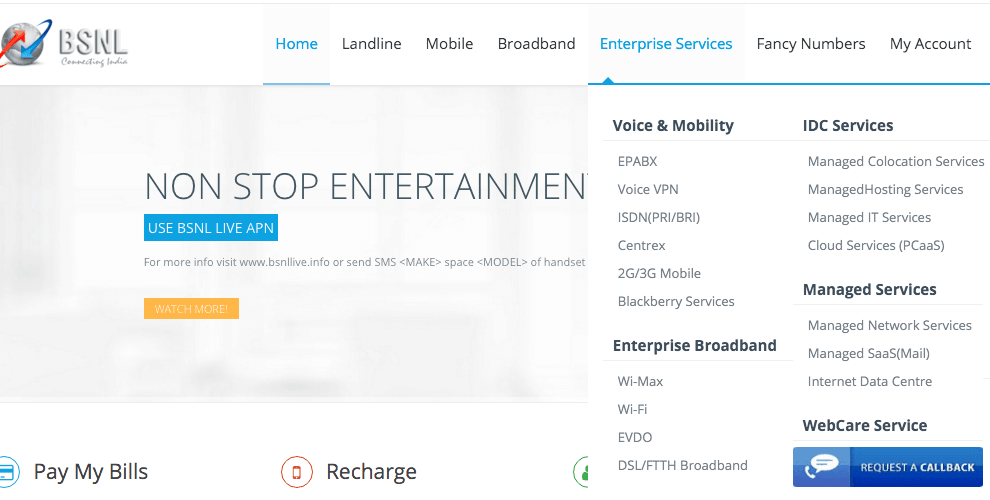 Enterprise customers who want services like lease lines, MPLS-VPN, ILL, VPNoBB, Mobile CUG, bulk landline connections, bulk push sms, bulk broadband connection, etc, can register their requirement on BSNL portal through webcare service, along with their contact details.
The company is eyeing to garner significant profits from its enterprise business. BSNL aims to increase its revenues by almost 50 per cent to Rs 42,000 crore in the next four years and plans for a turnaround by 2018-19. The company's revenues stood at Rs 28,000 crore in the last financial year (2014-15).
BSNL is currently testing its BSNL 4G services which can also provide high speed data up to 100 Mbps and customers will be able to download large files of the order of 1GB within few seconds which at present take hours. This will play a vital role for video camera surveillance, traffic management solutions and the home land security services in India. These days BSNL is focusing more on end consumers needs which is a good move from the state run telecom operator.