Before discussing about 4G LTE (1800MHz – Band 3) on Idea Cellular's network, lets check what's the maximum speed* the telco is able to deliver in ideal conditions* or what I could experience.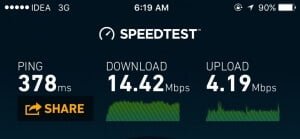 Experience :
Spectrum Information
Andhra Pradesh Circle : 5 MHz of contiguous 1800 MHz spectrum + 1 MHz additional top-up spectrum = 6 MHz.
Karnataka Circle : 5 MHz of contiguous 1800 MHz spectrum + 1 MHz additional top-up spectrum = 6 MHz
Upgrading to a 4G SIM is free
Step 1: Visit any Idea Cellular showroom for upgrading from a 3G SIM to a 4G SIM.
Step 2: After taking note of your name, contact and an alternative contact number, you will be given a 4G SIM Kit (3-in-1, Normal/Micro/Nano) as per your SIM type – own network, MNP, NMNP, prepaid, or postpaid.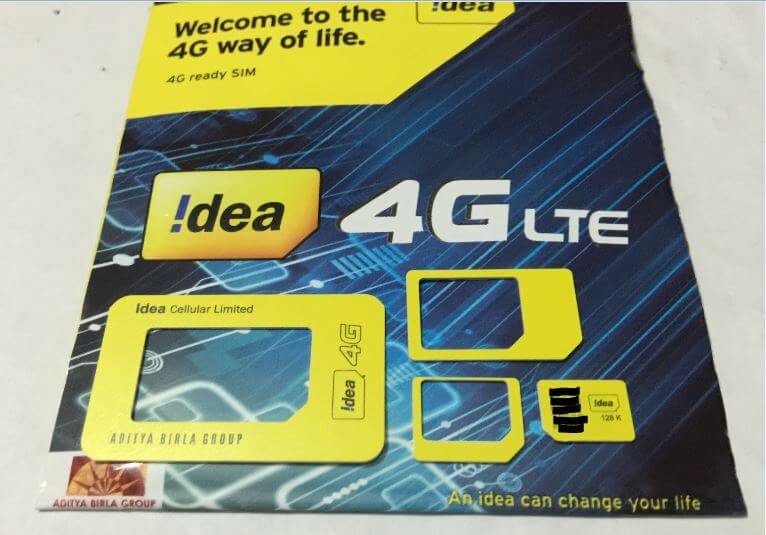 Step 3: You need to send 'SIM <space> <New SIM 16 Digit Number>' to 12345, and you would receive a confirmation SMS within a few minutes.
Steps 4: As soon as the older SIM card gets deactivated, you can now use your 4G SIM.
Step 5: If you had registered for 4G in the pre-booking offer in your circle, you are entitled for 1GB of free 4G data to be used only on 4G network, which will be valid for 10 days.
Step 6: Your account will be activated with 4G services, and you'll be able to latch on to the company's LTE network, which will also be confirmed through an SMS.
So, it's an ideal process of SIM Swap and your device would be able to latch onto LTE network within few minutes.
Idea 4G Speed Experience:
*These tests are done using the popular SpeedTest app with servers in Bangalore. Ideally, in normal day-to-day scenarios, one doesn't generally select and pick up servers as different services use different servers located across various places across the globe.
Idea 4G Speed Test Results & Quick Observations:
Idea 3G vs Idea 4G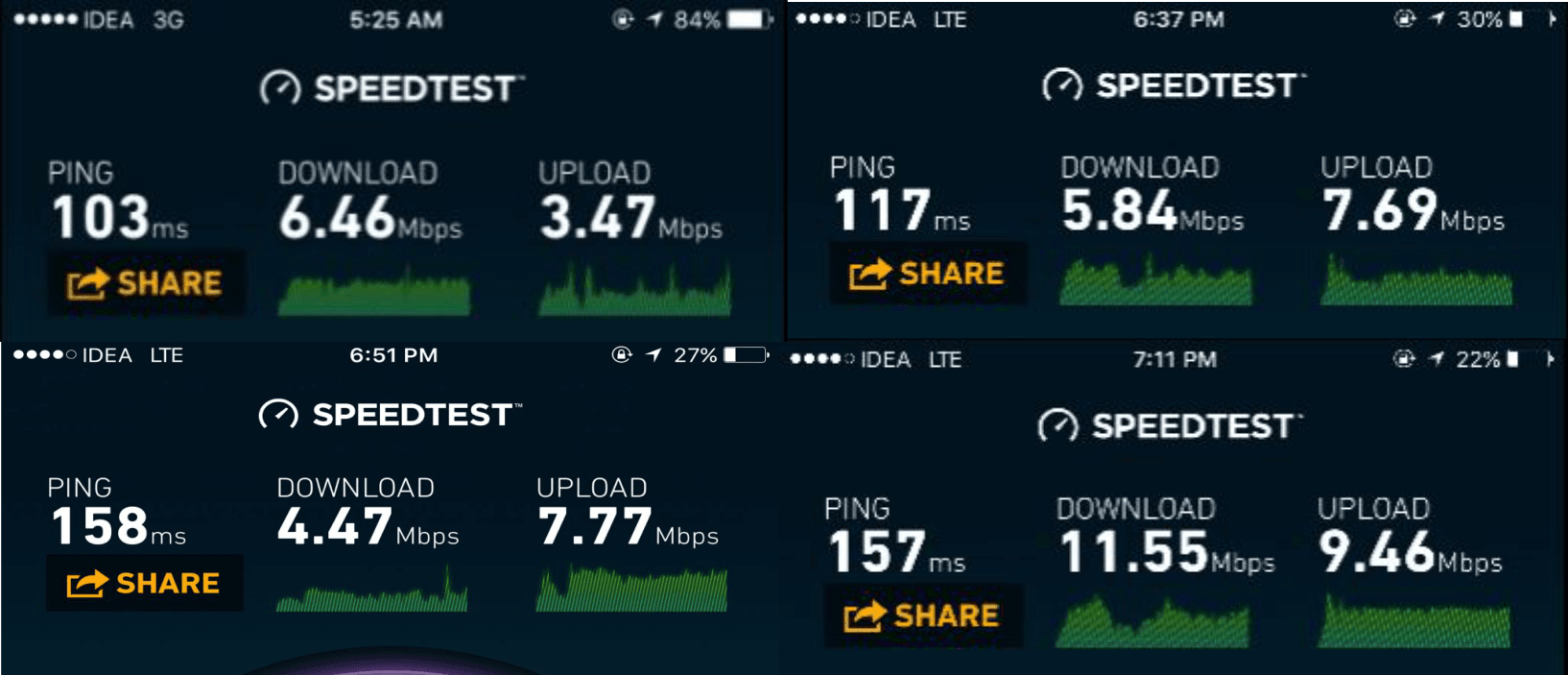 Experienced 14-16 Mbps Downlink and 8-9 Mbps Uplink with servers within the city or quite nearby to the city.
Experienced 3G-like or below speeds with test servers in Bengaluru.
Strange experience is when uplink speeds are more compared to the downlink speeds.
In some cases, 3G is faster than 4G speeds, and we experienced that.
Good responsiveness with uplink and downlink as well as SMS delivery.
Also Read: Idea 4G speed test Results in Karnataka, Tamil Nadu and Kerala 
*Note: The speeds in the above screen shots are across different places in the city at different cell nodes. Speeds may differ with respective to different day to day situations and device used. *Customer use cases differ and applicable.
The same servers are used for 3G speed testing as well. So, when 3G is able to perform well, why can't the 4G network?
DISCLAIMER : Views expressed above are the author's own.