Idea Cellular launched its 4G service across all four south circles yesterday. We have managed to get the speed test results of Idea 4G LTE network from Karnataka, Andhra, Tamil Nadu and Kerala.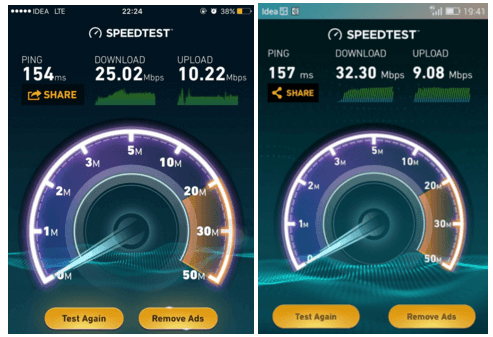 The speed test results proves that Idea 4G LTE network can breach speeds above 30 Mbps which is pretty good for a 4G network given that idea have limited spectrum in 1800Mhz. However, these results should taken with a pinch of salt as the network was practically free from any form congestion. Also read ( Idea 4G plan details )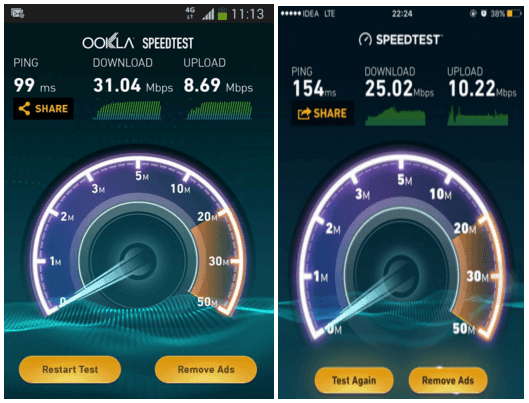 As the user volume on the network increase in the coming days, the speed may drop. Airtel 4G users currently reports speeds around 10-15Mbps on Airtel 4G network. If Idea is able to sustain a speeds above 15Mbps on its 4G network Idea will hit the sweet spot for 4G in terms of quality of service.
Idea Cellular's 4G LTE Network will be equipped with the enhanced 'Fast Return' feature enabling seamless and quick toggle for consumers across Idea's 4G, 3G and 2G networks, offering superior experience for both mobile data and voice services. While the company possesses the capability to introduce VoLTE feature, existing customers' current 4G devices do not support this feature. Accordingly, the deployment of VoLTE will be evaluated at a later stage.