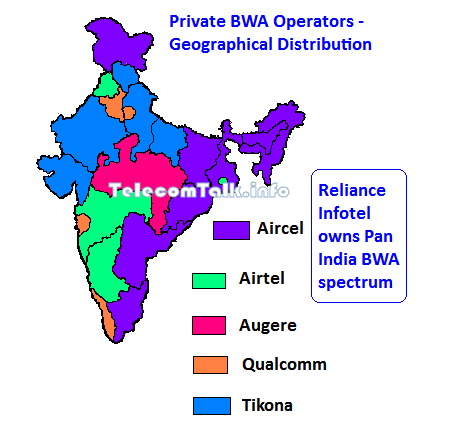 Country's only pan-India 4G operator Reliance Jio Infocomm has signed a MoU agreement with Kolkata's city civic body - Kolkata Municipal Corporation to get the license to lay fiber optic cables across the metro.
Tarun Jhunjhunwala, the business head and state mentor (east) of Reliance Jio and Mayor-in-Charge Atin Ghosh signed the deal. Reliance Jio will pay one-time fee of Rs 26 crore to city's civic body. Reliance Jio will start the laying work of 750km OFC in mid-October after Durga Puja.
The cost of the project would be Rs 4,000 crore and likely to be completed during the first quarter of 2014.
For rest of Bengal circle Reliance Jio plans to lay 3000 km of OFC to roll out 4G services in 54 towns. The project would create 5000 job opportunity in the state.
Ciena to Deploy NLD Network for RJIL
There is strong market news that Reliance Jio appoints Ciena for deployment of core of National Long Distance network. Earlier there were updates that Alcatel Lucent has procured the GPON, FTTx and metro DWDM parts; Samsung got radio access and packet core network portions deal; and Ericsson asked for WiFi component. But no party admitted about the deal.
Tech Mahindra to Provide Solutions for Reliance Jio 4G
There is another news that Tech Mahindra has roped in by RJIL to create various specialized solutions for later's upcoming 4G services. It has been learnt that two sister companies of Tech Mahindra are working on simultaneously. CanvasM deals with digital promotion, network and utility VAS and solutions for innovations in messaging, content, voice and data. While Mahindra Comviva will provide mobile banking/financial services - a card-free and cash-free transaction services for Reliance Jio 4G consumers. The deal is yet to be announced officially.
Airtel Inks Deal with Kolkata Civic Body
Bharti Airtel also signed MoU with KMC for laying OFC in the city. Airtel's eastern region CEO P. G. Sharma signed the agreement and said the company will lay 400 km of OFC across the city. The work will be started after Durga Puja, largest festival in Bengal.
Reliance Jio to Participate in Spectrum Auction?
Reliance Jio may take part in the upcoming spectrum auction of 1800MHz and 900MHz band, as analysts think. The move can be beneficial for the company as TRAI proposed 60% cut on spectrum price compared to previous auction.
Buying 900MHz spectrum for LTE, though is not a good option and globally 900MHz band is generally used for basic 2G telephony but this band can help Reliance Jio to roll out voice services and share the network with Reliance Communications.
While 1800MHz spectrum seems a better option if RJIL sticks to 4G only. Globally LTE-FDD over 1800MHz accounts for more than 40% of total LTE roll out, so LTE1800 has more mature ecosystem than any other LTE ecosystem. Still while having 2300MHz spectrum across all 22 circles it is not prudent decision to buy another band of spectrum. LTE-FDD and LTE-TDD - dual mode network? Well only time can say that.
But presence of Reliance Jio will definitely make the auction agreesive and a pricey affair for Airtel, Vodafone, Idea and Loop who are to renew and secure 900MHz spectrum in many circles.
iPhone 5c LTE from Indian Players - Little Chance
Media reports that there is little chance that Airtel and Reliance Jio could offer iPhone 5C LTE phone on their LTE networks. Both companies are looking for cheaper devices to break the price barrier between 4G and mass market. Till now only Huawei has launched a LTE-TD phone with Airtel but was not officially launched.
The main reason for rejecting iPhone 5c is non-affordibility in terms of price. iPhone 5c supports several LTE bands including LTE-TD Band 40 (2300MHz)thanks to latest Qualcomm chipset. Though Apple did not reveal the chipset, it seems to be RF360 from Qualcomm which supports 40 LTE Bands to enable global LTE roaming.