Dipping market share, stiff competition and lack of innovation has been the nut that Apple Inc., once world's most valuable company, is trying to crack. Now the company is trying to reach out the once ignored segment, upper middle class. To cut the story short, the company has finally announced the arrival of a low cost iPhone, the iPhone 5C.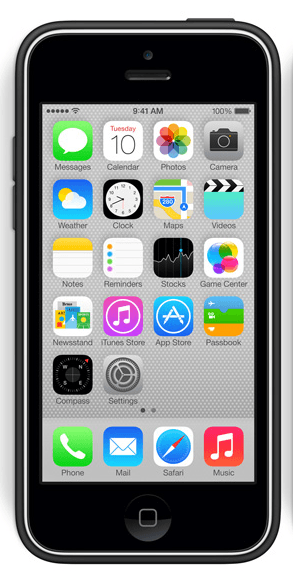 While the intention was all good, not many are convinced that the company has still pressed the right button with pricing. The so called low cost iPhone will still cost you $100 on-contract, or $550 without a subsidy. Hence, it isn't a match for iPhone 4S which comes for free with a two-year contract, $450 without. Hence, its Indian price will turn out to be about Rs 35,000 without taxes.
While the company has not been able to pull out any new rabbit on the price front, let's see if they have done something new in terms of features and specifications of iPhone 5C
· 4-inch (640 by 1136 pixels) retina display
· Apple A6 chipset
· 16 GB/32 GB internal memory with no further expansion
· iOS 7 operating system
· 8MP rear camera with 1.9 MP front camera
· 2G/3G/4G, 100Mbps LTE connectivity network connectivity
While the camera quality, network capabilities and the new operating system looks very impressive, the key here was price. For the ones who are looking for superb features, iPhone 5S would have easily done the job. The idea with this separate set was to reach out to a larger section which perhaps cannot afford an expensive iPhone. Hence, the key idea seems to have failed miserably. Moreover, with the idea to launch a mass product, the company runs the risk of drifting the niche that it has created for itself over the years. Hence, it's a very tricky game.
There are some differences between the iPhone 5 and 5C model. It is thicker, heavier and made of polycarbonate rather than aluminum. The phone comes to the market with its elder brother iPhone 5S on 20th September. Let's wait for the initial market reaction