9Apps, a well-known Android app store with 140 million active users every month has released a data providing insights into the app downloading habits of Indians. According to it, Whatsapp, Facebook, Instagram and UC Browser remain as the top apps downloaded in 2015. In the e-commerce category, Flipkart, Snapdeal, Amazon and Paytm are the popular ones.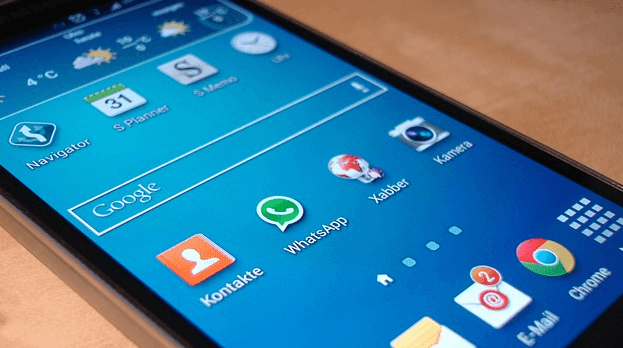 Among the total, an average Indian user installs up to 32 apps and 26% have Hindi language apps. 17% of the all daily app downloads comprise of games, mostly racing or action games. According to some early releases, Asia is said to be the fastest growing mobile gaming market and its expected revenue is 1 billion by 2018.
To assist the app developers and distributors, UC Browser has unveiled 9Apps Trends, an app market monitoring service that provides data on app trends, analysis etc. 9Apps Trends is free for all users and it shows some momentous data such as Top searched, Top Installed etc.
Being a facility with 18 million daily app distribution, 9Apps well represents the app market movements of millions of users. To say, 9Apps Index, a number created by 9Apps, ranging between 1 and 100, is generated based on the download data from 9Apps store. The Index shows the frequency of download of a particular app compared to the total number of app downloaded on 9Apps store. Moreover, the data are analyzed as well as detailed reports are available for the developers to assess.
"We want to build a platform where all Indian developers can catch up with the trends in the app world," says Ebrahim Popat, Country Manager of 9Apps. "With the help of our actionable insights into users and local app trends, developers are able to keep themselves at the forefront of the app tide, understand what's trendy and what attracts users, and make informative decision in developing the next hit app."
"We want to share the big data and our insights with the industry about mobile app user behaviors. I hope this can help us better understand India's thriving mobile app market", Ebrahim added.
A detailed report showing the app habits of Indians is available on 9Apps Trends. 9Apps Trends distributes about 18 million app downloads every day. Interestingly, India has reached around 300 million internet users by 2015 (according to a data released by IAMAI), which implies a huge scope for app market.