Reliance has revised Rs 177 3G pack by offering 2GB data instead of 1GB. Earlier we had reported this offer for only Mumbai circle, now it is available to all users in Reliance 3G circles.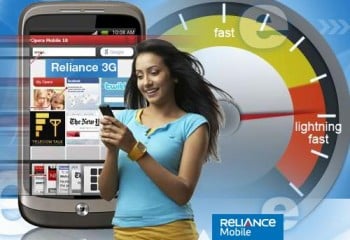 Apart from the 2GB data subscribers will also get benefit of Unlimited FB, Twitter and Whatsapp, making this one of the best value for money data pack in the country. The offer of Rs.177 is common across all 13 Reliance 3G circles in India.
This will be a great blow to AVoID which offer just 1GB 3G at Rs 250 and 1GB 2G around Rs 175. Reliance is trying to capture the emerging data market in India before Reliance Jio imminent 4G launch in 2015. Recently Reliance introduced Rs 999 true unlimited plan for its Reliance Pro 3 EVDO service.
Note: Do check with customer care before opting this pack