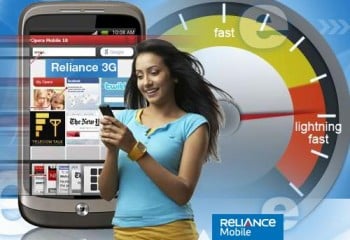 Country's leading telecommunications service provider Reliance Communications, of Anil Dhirubhai Ambani Group, has been aggressive to tap more customers for few months recently.
After launching 3G data at 2G rate, thus starting the data tariff war in a new level RCom has launched a new postpaid Roam Free plan for both CDMA & GSM customers across all circles.
The new postpaid plan comes with monthly rental of Rs 239. Package includes 333 minutes of calling from home network and all calls at 1.2p per second.
Details of the plan:
| | |
| --- | --- |
| Monthly Rental (Rs.) | 239 |
| Free usage | Free Local +STD 20000 Secs (333 mins ) |
| Free sms | 200 L+N(Onnet R2R Only) |
| Local Onnet | 1.2p/s |
| Local Onnet Fixed | 1.2p/s |
| Local Offnet Mobile | 1.2p/s |
| Local Offnet Fixed | 1.2p/s |
| | |
| STD Onnet | 1.2p/s |
| STD Onnet Fixed | 1.2p/s |
| STD Offnet Mobile | 1.2p/s |
| STD Offnet Fixed | 1.2p/s |
| | |
| Roaming Incoming | Unltd FREE |
| Roaming Outgoing Local | 1.2p/s |
| Roaming Outgoing STD | 1.2p/s |
| | |
| SMS Local | Re 1.00 |
| SMS National | Rs 1.50 |
Thanks to: Amit Jain