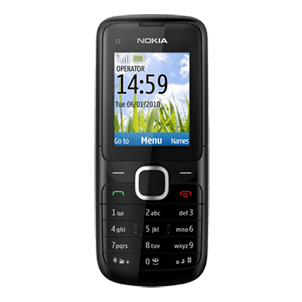 Nokia India today unveiled two stylish and affordable devices, Nokia C1-01 and Nokia C1-02 in New Delhi.
Nokia C1-01 specifically, has been launched with an exclusive offer from India's largest mobile services provider, Bharti Airtel.
As part of Airtel's 'all in one' offer for Nokia C1-01, customers will get 250 night minutes of Airtel-to-Airtel talktime, 50 MB data usage and 500 SMSes (local & national).
As well as local and STD call rate of 40p/min. Night minutes/data usage/SMS and call rate is valid for thirty days.
Bringing in aesthetic designs with exciting colours, Nokia C1-01 and Nokia C1-02, give consumers an opportunity to enjoy listening to music on the in-built music player and FM radio with recording. In addition, owners of the Nokia C1-01 will also be able to take video and photographs using the built-in VGA camera.
Enabling consumers to store up to 32 GB of music, photographs and videos, the Nokia C1-01 and Nokia C1-02 are available at exciting price points of Rs. 2789 and Rs. 2394 respectively.
In addition, Nokia C1-01 and Nokia C1-02 provide consumers easy access to internet and key multimedia functionalities and helps them share data easily through Bluetooth, MMS and USB slot. Nokia C1-01 and Nokia C1-02 also come with one month free access to Ovi Life Tools service.
The Nokia C1-01 offer by Airtel will be the first to leverage "Over-The-Air" (OTA) platform, which will reduce logistical challenges in SIM bundling and allow self provisioning of the offer upon insertion of SIM in customers' Nokia C1-01 handsets – thereby ensuring maximum customer convenience.