Bharat Sanchar Nigam Limited (BSNL) offers new unlimited add-on voice pack for its customers with broadband combo plans with fixed monthly charges of above Rs 700 per month. However, the add-on packs are exclusive for selected SSAs of Rajasthan, and Madhya Pradesh circle.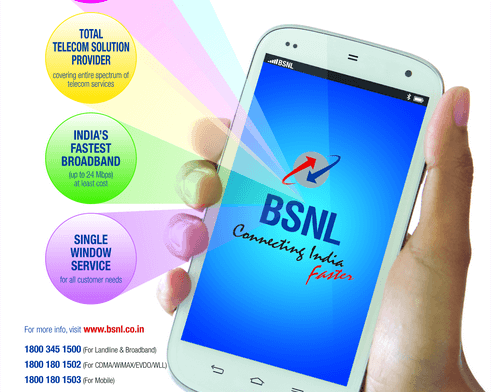 The add-on voice pack of Rs. 48 per month offers 24 hours unlimited local calls to any network within the circle and Rs. 98 per month offers 24 hrs unlimited (local + STD) calls to any network in India. The add-on voice packs will be available to broadband users for retail use only and outgoing calls should be less than 300 unique numbers in a month.
It will be available from March 21st, 2016 on promotional basis for a period of 90 days in Jaipur SSA of Rajasthan Circle, Faridabad & Gurgaon SSAs of Haryana Circle, Bhopal, Indore, Jabalpur, and Gwalior SSAs of MP Circle.
As per BSNL, the add-on voice unlimited packs are being introduced in only those cities of the above SSAs, where there is a similar offering from private operators. Airtel Broadband currently offers similar unlimited voice calling add-on for its broadband customers at Rs 49 and Rs 99 respectively. Last year, Indian telecom regulator TRAI had removed termination charges for calls made from and to landline telephones. This has made way for operators like BSNL and Airtel to offer unlimited calling from landline phones.
Note: Do check with BSNL before opting the plan.