Bharat Sanchar Nigam (BSNL) has introduced three new unlimited WiMax broadband plans Odisha exclusive for Odisha Telecom Circle. BSNL is also offering free roaming and free installation for WiMax to all home and business users. The new WiMax broadband plans will be available on regular basis with effect from June 20th, 2016.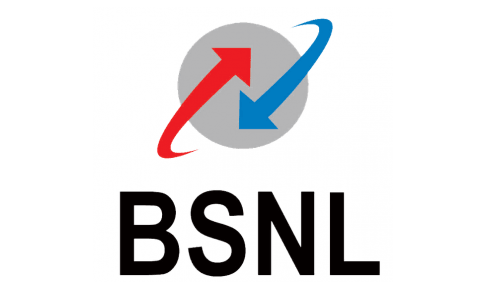 The new WiMax broadband plans HOWI UL 1299 CS2, HOWI UL 1499 CS3 and BUWI UL 8000 CS4 offer unlimited broadband internet at 1 Mbps, 2 Mbps and 3 Mbps respectively. The plans don't have any FUP limits and offer true unlimited internet access. While WiMax plans HOWI UL 1299 CS2, HOWI UL 1499 are only available for Home users, BUWI UL 8000 plan is being introduced for business users with multi-user support.
Odisha WiMax Plans
HOWI UL 1299 CS2
HOWI UL 1499 CS3
BUWI UL 8000 CS4
Bandwidth (wherever technically feasible)
Upto 1 Mbps
Upto 2 Mbps
Upto 3 Mbps
Applicability
All Home users of Orissa
All Business users of Orissa
Single/Multi Users (SU/MU)
Single User
Multi User
Activation/Installation charges in Rs
Free Installation Offer Available
Monthly Charges for WiMax in Rs
1299
1499
8000
Yearly Bill Payment discounted charges
14289
16489
88000
FMC for Indoor/Outdoor CPE on Rent in Rs
40
FMC for USB Dongle offered on Rent in Rs
30
Free Email ID/Space
1/1 GB
Note: Do check with BSNL before opting any plans.
BSNL started offering WiMax as its wireless broadband solution using 2300MHz BWA spectrum. However, BSNL received poor response from customers as it was offering same broadband plans on WiMax and coverage was very limited. In the meantime, private operators who won BWA spectrum in 2009 auction went for LTE network which turned out to be the 4G standard across the world overthrowing WiMax.
BSNL had earlier surrender its BWA spectrum used WiMax service in six circles and operate limited WiMax service in rest of the 14 circles. The PSU is also in process of launching 4G service in remaining circles and had announced shutdown of WiMax service in few circles.