The state-run telecom operator BSNL has now launched special Friends & Family benefits for its GSM subscribers in the Punjab circle. This move comes when it is facing stiff competition from private players in the business. So, they have launched the plan to bind their customers as they are losing out customers in the region.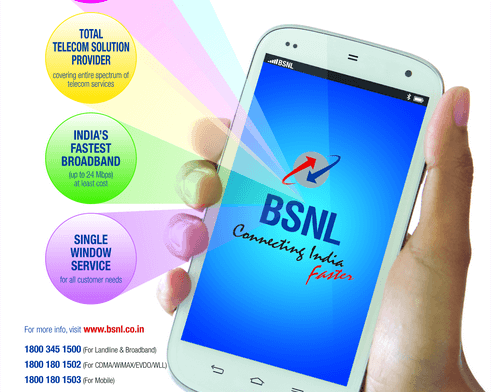 Under this promotional scheme, all prepaid users (both new & existing) who are on the 'Per Second Plan - PV 36' or 'Per Minute Plan - PV 37' will get the benefits to add five local numbers to whom they can call at just 20p/min for on-net & 40p/minute for off-net numbers. If they wish, they can add one BSNL STD number in the Friends & Family list, which would be charged at 30p/min.
BSNL Punjab Friends & Family Offer

Particulars

Facility Offered

Applicability

To all customers under existing 'Per Second Plan - PV 36' & 'Per Minute Plan - PV 37' (new & existing)

Reduced F&F benefits to

5 Number ( Customers can opt for 1 BSNL STD number)

Reduced F&F call rate to 5 Number's

On net (within LSA) @ 20p/m : off net ( within LSA ) @ 40p/m : STD on-net @ 30p/m

Charges for activation F&F numbers

Nil

Other call rates would be same as main plan .

The promotional pack is valid for 60 days w.e.f 21/11/15
BSNL executives shared that there will be no charge to add five numbers in the 'Friends & Family' list. However, if anybody wants to change one number after activating the facility, they would be charged at Rs. 10 per number for the facility.
Note that the promotional offer is available right now, and it would expire after 60 days (w.e.f 21/11/2015). If you are eligible for this offer, we would suggest you to call customer care to add numbers in your Friends & Family list. Do you believe that this offer is attractive enough to beat private operators' voice calling offers? Share your views and thoughts through the comments section.