Apple has quietly reduced the price of the iPhone 5C to Rs 36,999 for its 16GB variant which earlier sold for about Rs 41,900. The price drop comes as a move to promote the sales of the device which never reaslly took off because it lacked the class of iPhone 5 and people preferred paying Rs 12,000 more and getting themselves an iPhone 5S.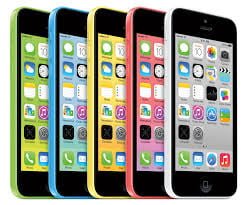 The offer is just on the 16GB variant and is available through leading e-commerce websites like Amazon.in, Indiatimes shopping and the likes. Other e-commerce portals are also showing the smartphone on sale for around Rs 37,000-38,000. So we are sure that it is not a website specific offer as the same is being reflected on other e-commerce portals as well.
This was all that the iPhone 5C was always meant to do and that was to promote the sales of the iPhone 5S. It did its job well but in the meantime its sales could never really set the charts on fire. Apple introduced the device with a contractual offer in partnership with RCom and the same was the reason for it to sell. Apple also introduced a buyback scheme for the same where one could exchange their iPhone 4 for Rs 13,000 or their old smartphone for at least Rs 5,000.
Do drop in to let us know what do you think about the price drop and if is worth it.