We all agree that JioPhone has a massive demand in the market right now, thanks to the affordable price tag and even more affordable tariff plans. Mukesh Ambani, at the UP government-sponsored event Investor's Summit earlier today, said that the company would make available two crores of JioPhones in Uttar Pradesh state in the next two months. That's a massive number, but considering the demand, Jio can achieve that feat. If Jio manages to achieve that, it will officially become third largest telecom operator surpassing Idea Cellular.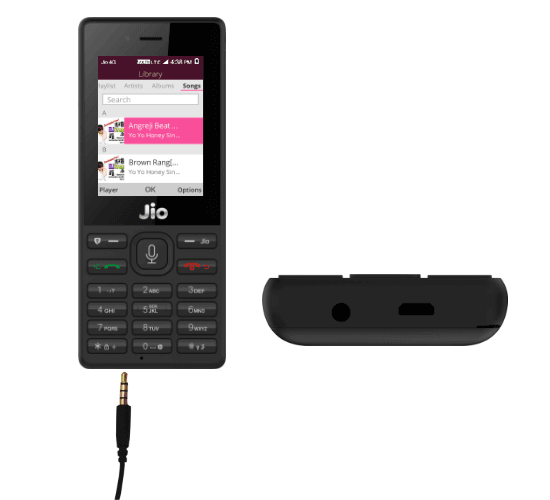 "In other words, we have made it virtually free because we want even the poorest Indian to become digitally empowered. So huge is the demand for JioPhones all over India that there is a wait-list for it in many States," he added.
"I am happy to announce that Jio will make available over two crore JioPhones in UP within the next two months on a priority basis," said Ambani at the summit.
Alongside this announcement, Ambani also said that Jio would be investing another Rs 10,000 crore in UP over the next three years. "Jio will invest another Rs 10,000 crore in Uttar Pradesh over the next three years," committed Ambani.
Furthermore, Ambani confirmed that his venture Reliance Jio has already created 40,000 direct and indirect jobs in Uttar Pradesh. "Along with other businesses of Reliance such as Retail, Polyester and Petroleum, Jio will create over one lakh sustainable livelihood opportunities in the State in the coming years," stated Ambani.
And lastly, he concluded that Jio would be establishing a Centre for the Fourth Industrial Revolution within the campus of a reputed university in Uttar Pradesh.
Jio's growth since its inception has been exceptional, and the telecom operator is not looking to stop anytime soon. Already it made all the small telecom operators exit the market included Mukesh Ambani brother Anil Ambani's Reliance Communications. Currently, Jio is aggressively promoting JioPhone and even introduced the lowest tariff plan of Rs 49 offering unlimited voice calls and 1GB data for 28 days. And Jio is said to selling the JioPhone in massive number since the launch of the Rs 49 tariff plan.