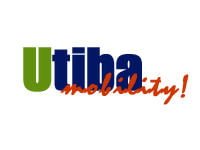 Utiba a leading global supplier of mobile financial transaction platforms for mobile operators and financial institutions,today announced the appointment of three new members to its leadership team.
Abhishek Bhalla as Regional Director, SAARC region, Surajit Bhattacharjee as Director – Strategic Projects & Revenue Enhancement, Global and Khurshid Khair as General Manager Pakistan,Utiba.
Announcing their appointment, Richard Matotek, Co Chief Operating Officer Utiba said, "We are extremely pleased to get such talents on board. Utiba is committed to continually strengthening its resource base to further achieve its overall business objectives. We are delighted to have them on board and believe that their experience and knowledge will be immensely valuable and will further enhance Utiba's position in the market.
"It will be our endeavor to achieve leadership position in markets by delivering a superior service, backed by extensive domain knowledge, technology, and focused attitude towards mobile financial transaction domain that will help us expand globally."