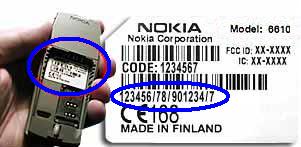 Government of India today banned the import of mobile phone which has zero IMEI or No IMEI which was creating a problem for security agencies to track the culprits the Directorate General of Foreign Trade said in a notification.
IMEI is a 15 digit code which appears on the operator's network whenever a call is made.
Mobiles phones without IMEI number are considered a security threat and concerns had been raised over their usage after terrorist attacks like the one in Mumbai in November last year.
GSM service providers have already said that they would deny connectivity to cellphones without IMEI number. Concerned over the national security, the Department of Telecommunications had earlier asked operators to disconnect services to handset that does not have an IMEI number.
-(The Hindu)