Idea has introduced three new local/STD seconds pack for its prepaid subscribers in Maharashtra circle. New packs offer local/STD seconds with a validity of 28 days.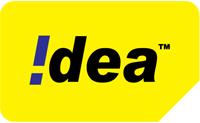 New local onnet pack Rs 168 pack offer 30,000 local Idea seconds for 28 days. While Rs 204 pack offer 25000 local mobile seconds to any network with validity of 28 days. New national seconds pack Rs 208 offer 23,000 local/STD seconds + 121 dialer tone benefit for 28 days.
Last month TRAI had slashed the STD call carriage charges by 50% and interconnection charges by 30%. Telecom regulatory authority of India has reduced the ceiling price for the call carriage that can be charged by National long distance telephony operators by 50%. Initially, this charge was varied between 9p being the minimum and 65p being the maximum, depending on the distance and the remoteness of the location to be connected. With the new tariff structure, the ceiling price has been reduced from 65p to 35p irrespective of the distance. TRAI explained saying "On an average it costs 21 paise to carry long-distance calls, for remote areas the cost went up to 31 paise, and factoring in a 10% markup, the final rate was set at 35 paise."
Videocon also introduced new offering of 2 Plan vouchers priced at Rs 48 and Rs 49, with Rs 48 PV offering all STD calls at 25P/min for 6 months, Rs 49 PV offering all STD and local calls at 25P min for 3 months, both plan vouchers also comes with 300MB data and unlimited Whatsapp and facebook for 1 month in Gujrat circle.
But still above packs are not offering lower tariff as expected largely to the fact that operators had to spend a significant amount in the last auction.
Inputs: Shashikant Mane