Aditya Birla Group-owned Idea Cellular has rolled out new plans with unlimited call and data benefits for its prepaid users. Idea is also offering 100 percent cash back on all unlimited recharges above Rs 357 and above. The latest offers from Idea come amid intense price war unleashed in the telecom sector by newcomer Reliance Jio.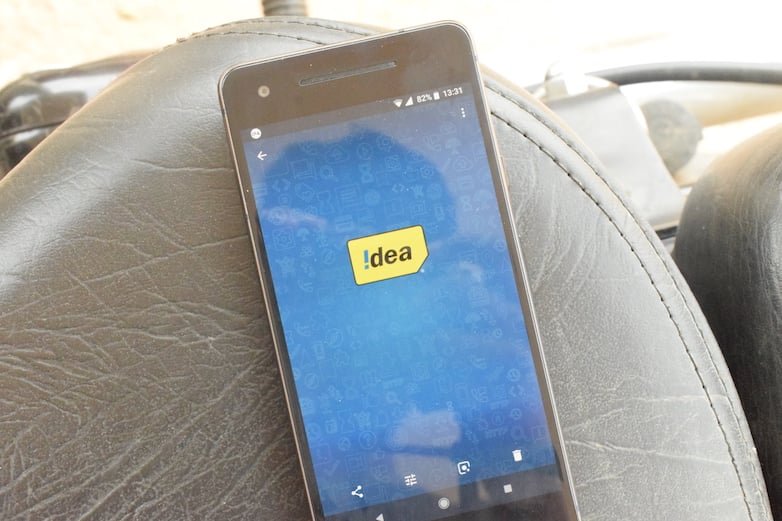 Idea 104 Plan
The Idea recharge plan starting for Rs 104 comes with 400 minutes of voice calling for both local and STD with roaming incoming free across all operators. It is valid for a period of 28 days. There is, however, no internet data bundled with this plan.
Idea 179 Plan
For those requiring unlimited calls, Idea 179 plan comes with unlimited local/STD voice calling across all operators. The plan comes with a validity of 28 days, and in some circles, the plan offers 21 day validity period. The plan also offers 1GB internet data for the whole month and 100 SMS per day for certain circles.
Idea 198 Plan
The recharge plan of Rs 198 comes with unlimited calling for local/STD as well roaming outgoing for a validity period of 28 days. There is also 100 texts per day in specific Idea circles. The plan also comes with either 1GB or 1.5GB data for the validity period depending upon your area.
Idea 309 Plan
For users with the internet as well calling requirements, Idea's basic unlimited calls plus data plan starts at Rs 309 and comes with 28 days validity. The plan offers 28GB data with the daily limit of 1GB. As usual, unlimited calling facility across pan India is applicable. There are also 100 SMSes per day free with this plan.
Idea 357 Plan
If 1GB isn't enough for you, Idea offers 1.5GB per day as part of Rs 357 recharge offer. The plan is again applicable for 28 days but comes with 42GB data for the whole month. Also included with the plan is unlimited voice calling, with free roaming and 100 texts per day.
Idea 398 Plan
For plans with a longer validity period, Idea has introduced Rs 398 plan that comes with 35 or 56 days validity period depending on the area. The plan comes with 1GB data per day and unlimited calls within India. There is also provision for 100 text messages a day.
Idea 449 Plan
The next in line Idea plan packs 70GB of data that is valid for 70 days. The data cap is limited to 1GB per day. Unlimited calls whether local, STD or roaming are totally free and users as well get 100 texts for a single day. The plan starts at Rs 449 and your benefits last for than two month period.
Idea 498 Plan
The plan is similar to the above plan but this time Idea offers 1GB per day for 77days with the Rs 498 recharge offer. The offer is also bundled with free calls and 100 texts per day.
Idea 509 Plan
One of the plans with highest validity period is Rs 509 plan that comes 84 days validity. The data bundled with the plan is 84GB which is capped at 1GB per day. Again there's unlimited voice calling and 100 SMS per day.
Idea 549/599 Plan
Idea most expensive plan under Rs 549/599 depending on your area targets users with high internet demand. The recharge plan comes with 2.5GB per day and total 70GB for the month. Unlimited voice calling and 100 texts per day is the also included.