The mobile phone manufacturer ZTE has announced the first mobile device that supports gigabit LTE standard. Dubbed as ZTE Gigabit Phone, the device will be showcased at the Mobile World Congress 2017, which is to be held in Barcelona, Spain, from 27 February to 2 March 2017.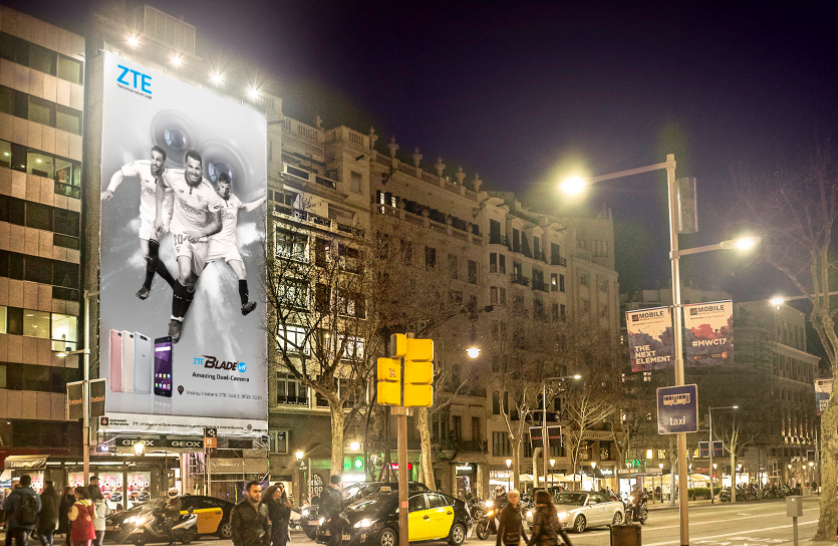 "The ZTE Gigabit Phone is revolutionizing connectivity with a new standard of download speeds, 1Gbps, bringing a qualitative leap to a new world of mobile experience by making 360° panoramic VR video, instant cloud storage, entertainment upgrades and fast cache of ultra Hi-Fi music and movies possible," ZTE elucidated in a statement released.
ZTE has not released other specifications of Gigabit Phone.
Alongside, the company also said that it would showcase its recently upgraded Axon 7 smartphone at MWC 2017. The new ZTE Axon 7 comes with Android Nougat operating system, and Google's Daydream. With the Nougat OS update, the smartphone will feature multi-window apps, battery improvement, new emojis, and other visual changes. With Google Daydream, the Axon owners can have immersive VR experience. Axon 7 could be the cheapest smartphone that comes with Daydream VR.
Also read: Global Spectrum Plan necessary to deliver ultra-fast 5G: GSMA
Regarding other specifications, Axon 7 sports a 5.5-inch display with 1440 x 2560 pixels resolution. Under the hood is a 1.6GHz quad-core processor paired with 4GB RAM. The expandable storage is 64GB. In the back side, there is a 20MP camera, and in the front, there is an 8MP snapper A 3250mAh battery power the device.
ZTE also has some new devices under its veil to launch at MWC 2017. The company plans to introduce a range of new devices as part of the highly acclaimed Blade series. Another anticipation from ZTE is Android smartwatch with LTE connectivity.
ZTE's sub-brand Nubia will also participate in the Mobile World Congress 2017. Although not hosting any event, the company will showcase its products at the event. It is not known if Nubia is making any new device launch at MWC.