Chinese smartphone manufacturer, Xiaomi is experimenting in the Indian market with a retail model through which it could sell refurbished and unboxed smartphones in India. Xiaomi has roped in four to five players including both online and offline retail to pilot the model in India with limited units of its popular Redmi 1S smartphones. The first sale was initiated on Overcart on friday, which received an amazing response.
These 'unboxed' devices are those that are returned by buyers to Xiaomi's retail partner in India, Flipkart. Manu Jain, Operations Head, Xiaomi said,"At times we get devices that are perfectly fine and have no problem, but they are opened boxes. This is a pilot we are doing in India to see if such a model can work," he said.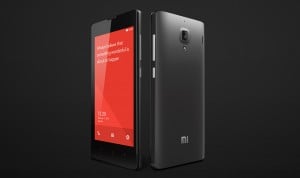 It is not the first time when Xiaomi has implemented such sale, it has already organized such sale in China. The model is in its nascent stage in India, due to which, Xiaomi has released very few units of the Redmi 1S to its partner companies.
As of now, only two kinds of units will go on sale. The first unit will be of unboxed phones, for a price of Rs 4,999 on Overcart, these units are in great condition but their boxes have already been opened. The other kind of units are the refurbished ones, which were not in good condition but have been reconditioned. A brand new Redmi 1S comes for a price of Rs 5,999 on Flipkart.
In the pilot sale, Xiaomi's retail partners would be responsible for the refurbishment of the smartphone by using genuine Xiaomi spare parts. However, if the model is successful, Xiaomi could partner with an authorized partner for refurbishing the smartphones. Jain emphasizes that it is just a pilot sale in India and on the basis of feedback the company would decide whether to continue it or not.
Alex Souter, co-founder of Overcart.com, said,"The first sale was extremely successful as the smartphones sold out within minutes, the online marketplace that partnered Xiaomi in the flash sale. Talks for conducting such a flash sale were in the works for a few months, he said. Overcart sells mobile phones, games and accessories that are refurbished or 'unboxed'. The company has witnessed a 50% increase in quarterly sales of refurbished and unboxed smartphones through the inventory model or regular sale." he said.