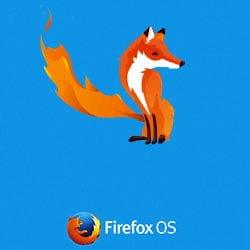 Mozilla's ambitious mobile platform Firefox OS is all set to get a new handset partner in India as home grown Lava Mobiles is set to launch smartphones running on Firefox OS. In a recent media interaction with Hari Om Rai, co-founder and Director at Lava International has confirmed that Lava is working on a Firefox OS smartphone, which could be priced below Rs 3000 ($54 approx). He did not reveal any timeframe of the launch.
Earlier ZTE and Alcatel have revealed their plans to bring such smartphones in the country. Sony is also expected to launch a FirefoxOS variant of Xperia E.
Originally known as Boot2Gecko or B2G, Mozilla showcased FirefoxOS in 2011, though new brand name and wide media attraction came in middle of 2012. This platform allows the HTML5 applications to directly communicate with the hardware via Javascript and open web APIs.
In February 2013 Mozilla announced the global roll out plans including partners for handset makers and mobile operators along with showcasing of ZTE Open and Alcatel One Touch Fire. The roll out plan includes several developing countries in South America and Europe. Huawei, ZTE, LG, Alcatel and Sony are the first handset manufacturers who are willing to use this platform on their smartphones. The first line of Firefox OS smartphones were launched by Geeksphone – Keon and Peak which run on a dev preview version of Firefox OS. Mozilla has made a deal with Foxconn to bring Firefox OS based tablets in coming days.
Though nothing was unveiled about the Lava's FirefoxOS phone, it is expected to have 3inch display, 800MHz+ processor, 512MB RAM, 3MP camera with usual refinements.
No Indian operator showed interest in Mozilla's FirefoxOS till now, but Uninor's parent company Telenor is in the initiative. But Uninor is not taking the initiative here as their business approach in the country is voice-centric, so data and smartphones are not in their focus.
Unlike Blackberry, iOS or Windows phones which are priced over 10K, Firefox OS based smartphones can make a difference in India with its affordable price point. Indian handset market is very competitive and Lava faces competition from both foreign and home-grown companies. Lava placed its Xolo brand as a premium smartphone range, while Android phones can sold under Iris brand. Lava, which is very aggressive to take the bigger market pie can able to break the price barrier between smartphones and the masses. But too much delay to launch FirefoxOS phones can help the global brands like ZTE, Huawei, Sony, Alcatel or LG to launch such platform to get the first mover advantages. Even top Indian players like Micromax or Karbonn can jump into FirefoxOS and this is highly expected in coming days.