In accordance with the provisions of NTP 2012 which envisages a Unified License Regime with delinking of the licensing of Networks from the delivery of services to the end users, DoT has decided that in the first phase, the Unified License should be worked out without providing for delinking of Licensing of Networks from delivery of services , which could be addressed in the second phase. The Unified License would be structured in such a manner that the subsequent transition to the second phase would be smooth.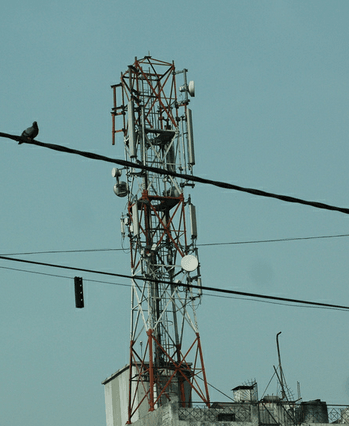 UL model for the First Phase
In the first phase of UL, in order to ensure sustainable competition and growth, a 'cafeteria' approach has been adopted. A pay as you eat approach would support service providers with lower networth capex requirements to remain in or enter market with one or more of the services on offer as compared to a unified licensing regime with all services mandatorily included.
The unified license should offer flexibility to opt for one, more than one, or all of the following existing services :
Access Services, ILD ,NLD
ISP Category A, ISP Category B, ISP Category C
PMRTS, GMPCS, VSAT
INSAT MSSR, Resale of IPLC
Any other new service may be added as per decision of the Government.
The key features of the unified license is that a single license enables provisions of all telecom services that are currently delivered either at a service area or at a national level. The unified license will be administered at service area level. For services which are delivered at national level and where services splitting of service area is not feasible, the concept of licensed area has been introduced in addition to service area.
ISP Category C services will be administered at SSA Level.
Migration of existing licenses to proposed unified license
Existing licensees may continue with the present name of their respective licenses and may migrate directly to unified license as per the choice of the licensee.
All licensees who wish to expand the scope of the license / service shall have to migrate to UL. This shall also be applicable when additional service / service area license is acquired through transfer of license from another licensee.
In case of M&A being sought by a licensee with a TSP who has not migrated to UL, the merged entity shall migrate to UL.
On migration, Unified license shall be for a period of 20 years from the effective date of UL irrespective of the validity period of the license already held.
Based on the principle of level playing field and equity, existing licensee opting for migration should be considered for rebate in entry fee.
Though after migration the terms and conditions of unified license shall be applicable, however, rollout obligation any other relevant liabilities including treatment of violation and imposition of penalty, if any, associated with the existing license shall remain applicable even after migration.
Licensee holding spectrum acquired through auction or otherwise under any existing license migrates to UL the validity period of the spectrum will remain on the same i.e. validity of the spectrum will not be extended to coincide with the validity of the UL acquired.
Any spectrum allotted through administrative process other than auction to a licensee who opts to migrate to UL may be subject to a charge for any spectrum they hold as per Government decision from time to time.
Migration of IP-1 players to UL
IP-1 providers may be brought under UL regime only after FDI ;limit exemption from DIPP . Until such time IP-1 registration in its present form could continue subject to submission of an appropriate undertaking.
Migration of ISPs to UL
There is no bar regarding migration of ISP with BWA spectrum to UL regime. However, for migration of such ISP licensee with BWA spectrum to UL with authorization to provide access services including mobile voice services using BWA spectrum, an additional fee equal to the difference between the entry fee for UASL and entry fee of ISP Category A should be levied in addition to entry fee as applicable for migration of ISP licensee to UL.
A Happy Geek and a Network Research Engineer with a really cool day job…