After neglecting its self-care app for long enough, Reliance communications has now updated its 'InstaCare' app on Android platform. The recent update has come when the company is continuously losing out subscribers and going through major restructuring after MTS deal. There were many instances where customers were seen complaining on its app page about low quality 'InstaCare' app which they launched long time back – just following Airtel's launch of My Airtel app.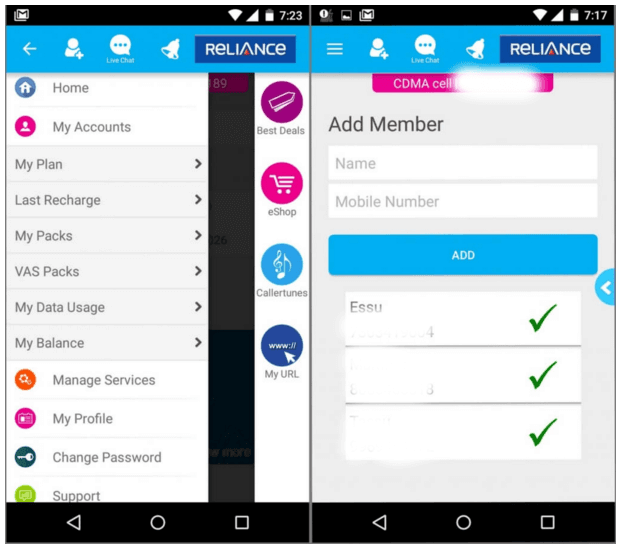 In the latest update, the company revamped the app with a user friendly and clean UI. They have also added features like support for multiple prepaid, postpaid, GSM, CDMA numbers and a better payment gateway to recharge or pay bills. The old app used to show outdated offers, this has been fixed in this update – the app now shows current market offers only.
Reliance customers can also manage their VAS activation easily now using the app. It also alerts the user about low balance/bill due date. Postpaid users can also download their bills using the app easily.
However, the company missed several important features like data balance in the latest update and still lags far behind its rivals' apps like My Airtel or My Vodafone apps. If you are a Reliance Mobile user, don't forget to share your experience on the new app in the comments section.