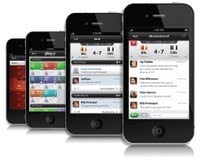 PlayUp is a free mobile app which will help sports fans to follow their choice of LIVE games in real time and can simultaneously discuss the action with fellow fans on their mobile devices.
Besides real-time scoring and stats, it allows the fans to create private rooms and banter as the real action unfolds on ground.
Alternatively one can join public rooms to interact with other fans from around the world play by play or ball by ball.
The app is currently available for iPhones, iPads, iPod touch and is schedule to cover Android/Desktop/Windows7 over the next few months.
This app covers practically all known sports and connects fans to a vast pool of LIVE games.To download PlayUp, visit playup.com
Passionately following the Indian #Telecom Industry for over a decade from Business, Consumer and a Technical perspective. My primary focus area is Consumer & Digital Experience.