Valentine's Day is fast approaching, guess everyone is busy thinking how to deliver the gifts in a special way and surprising their special ones.
This time we had something interesting from Telecom side too which adds a personal touch to your gift or flowers you are sending to your dear ones especially when you are away from them!
Mcupid (Mobile Cupid) an innovative product from Voice Tree Technologies will provide feature to online florist or gift sellers to add voice message service to the gifts and flowers, as a replacement of regular message cards. This is a value added service for online flowers and gift sellers.
Let's see how it works: 4 easy steps to get your personalized message delivered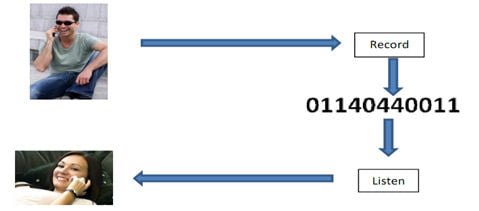 * Order a flower or gift online on the site and choose option of mobile cupid voice message.
* The site will pass the sender's and receiver's number to our API (in the background) and then will tell user to dial 01140440011 and record his personal message.
* Later, the receiver will get the delivery along with a card written "Call 01140440011 from you mobile to listen to your message".
* On dialing she/he will be hearing the personalized voice message from the sender, creating a new level of surprise and excitement.
mcupid provides you with an opportunity to improve on the way you send gift in a very easy 4 step process. Mcupid is safe and assures complete privacy of the message content and sender/receiver data. Mcupid provides privacy to the messages we send, rather than writing on cards and in the meanwhile allowing some stranger to read our personal message. We can say the entire process as "It's the way our special ones deserve."
So if you're away from your dear ones this valentine's week, why waiting? Select your gifts add some personal touch with mcupid service and surprise them! Hope you enjoy the service.
For more details on the service you can visit Mcupid Page