Nokia will be releasing a few more smartphones by the end of the year, including a lower-end Nokia 2. A month ago, chipset details of the upcoming Nokia phones had leaked online, which also revealed the list of forthcoming Nokia phones. The phones are Nokia 2, Nokia 7, and Nokia 8. And yes, HMD is ignoring the Nokia 4 because it's considered as an unlucky number in China.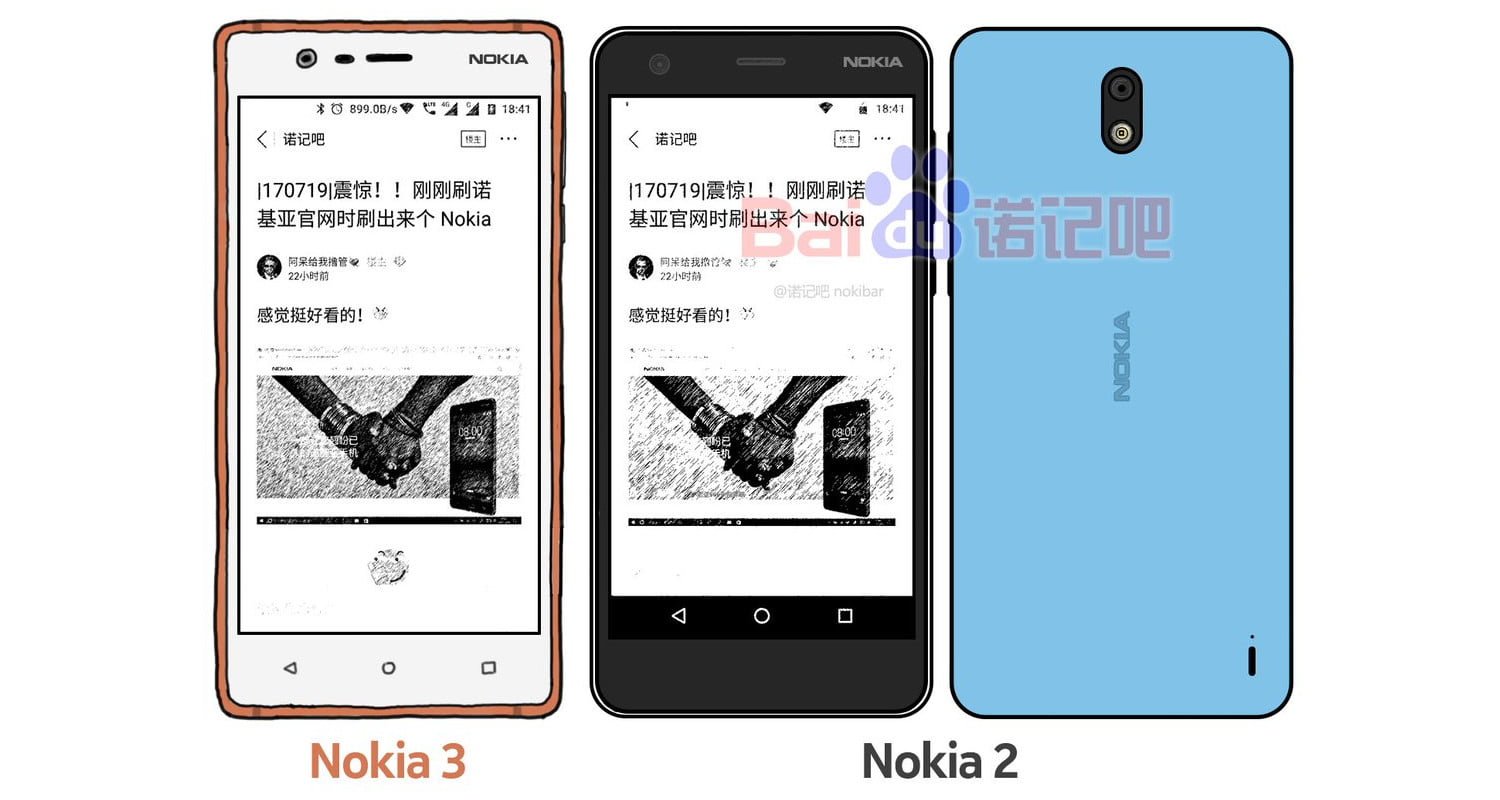 HMD has already sent out media invites for an event on August 16, where it will be unveiling the high-end Nokia 8. But there might be another announcement about the Nokia 2 at the same event. Yes, the smartphone is spotted in the popular benchmark site- Geekbench with basic specifications.
The Geekbench listing revealed that the Nokia 2 would have a 1.27GHz Qualcomm Snapdragon 212 chipset, which will work in tandem with just 1GB of RAM. These specs absolutely don't inspire confidence, but the device will be priced very lower compared to the current Nokia phones available in the market. In the US, it is expected to cost $99 (approx. Rs. 6370), which is still a steep price considering other smartphones which are offering way better specs.
An image of the Nokia 2 has been leaked online as well, showing the device side-by-side with the Nokia 3. Unlike the other Nokia phones available right now, the Nokia 2 will come with on-screen navigation keys. And yes, it will run the latest version of Android.
As we said earlier, the roadmap of Nokia phones have leaked a month ago, and that leak also suggested the same Snapdragon 212 chipset for the Nokia 2. So, the Snapdragon 212 might be the chipset HMD has finalised for the smartphone.
Besides this, HMD is in the process of rolling out all the Android powered Nokia phones across the globe. The Nokia 3 is already up for sale in India for Rs. 9,499, while the Nokia 5 and Nokia 6 are yet to reach the Indian shores. The first sale date of Nokia 6 is on August 23 on Amazon India for Rs. 14,999, while the Nokia 5's sale date remains unknown at the moment.