Reliance Retail owned smartphone brand Lyf has pushed a new update for Lyf Wind 6 smartphone. The latest update include bug fixes, system optimization for performance improvement. The latest update which was released on 13-04-2016 bring all Jio apps to the smartphone. The 140.92MB OTA update can be downloaded on the smartphone by going to Settings > About Phone > System Updates.
Apps on the Lyf phones now include 'Jio play' for live TV, 'Jio on demand' for movies and TV shows on demand, 'Jio beats' to listen to music, Jio News and Express News to get the latest news feed, Jio Mags which provides access to latest Magazines, 'My Jio' app to keep a track of your Bill, talk time, data balance etc, Jionet to connect to various Jio wifi hotspots automatically.
Jio security to prevent your smartphone against Viruses and malware threats. Jio speed to test the quality and strength of mobile signal coverage and speed of LTE network.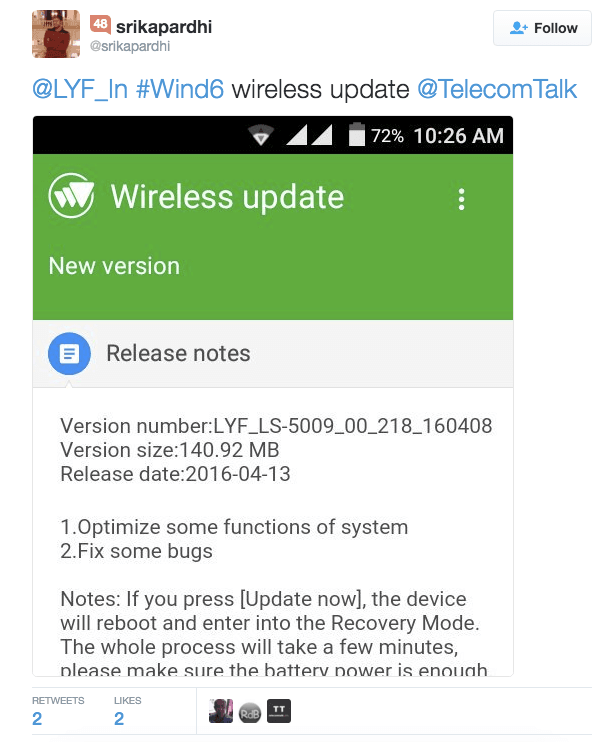 Jio broadcast to view Live streams of sports events. However, access to these Apps require a Jio ID which is currently only available for users with a Jio SIM.