After the launch of the much awaited Apple iPhone 5S, Samsung Galaxy S4 has got a tough competitor. Both these smartphones are head to head in the market, thanks to their amazing features and brilliant technology.
Let us have a comparative look at the iPhone 5S and Galaxy S4:
Built: The dimensions of iPhone 5S are 4.8 x 2.3 x 0.3 inches and the dimensions of Galaxy S4 are 5.37 x 2.74 x 0.31 inches. They both are very sleek and elegant in design. But the bone of contention is the material being used and the iPhone 5S surges ahead of the S4 in this regard by a wide margin.
Display: iPhone 5S comes with a 4 inch touch screen of 1136 x 640 pixels resolution. Where as Galaxy S4 features a 4.99 inch touch display with 1920 x 1080 pixels resolution. Galaxy S4 surely wins here because of the better display but on the other hand, the crispness of the iPhone 5S's smaller and pocketable screen is surely something commendable.
Processor: The iPhone 5S has been equipped with an A7 processor while the Galaxy S4 comes with a Exynos Octa Core processor. Both of them are stellar performers but the Apple offering might just emerge to be a better one.
Operating system: The Galaxy S4 runs on Android 4.2 Jelly Bean version while the iPhone 5S functions on iOS 7. iOS 7 provides this smartphone with some of the most amazing features that are on offer and there's nothing that can beat iOS in terms of intuitiveness so iPhone 5S gets another brownie point.
Camera: The Galaxy S4 has been loaded with a primary camera of 13 MP and a secondary camera of 2 MP. On the other hand, iPhone 5S comes with a rear camera of 8 MP and a front facing camera of 1.9 MP. On paper the S4 looks better and since we haven't seen as to how the Apple offering performs, we'd like to give it to the Samsung flagship.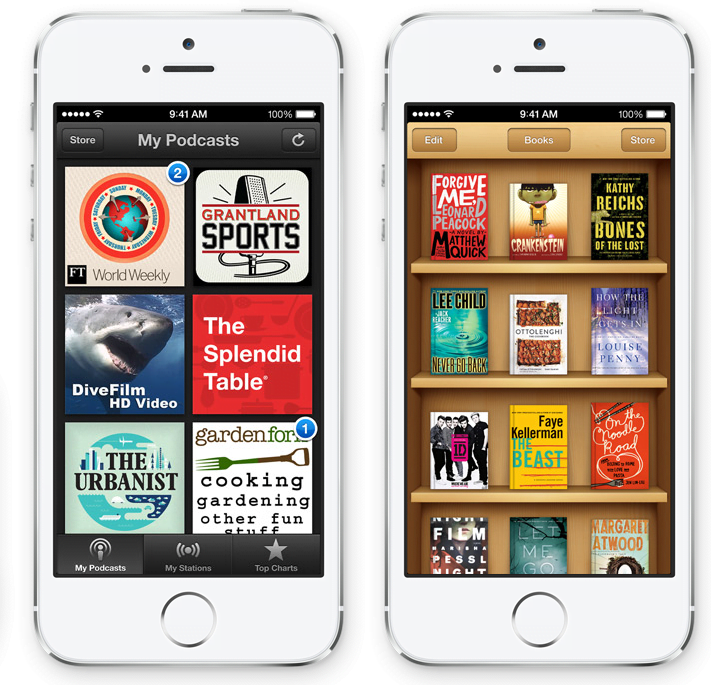 Memory: The iPhone 5S comes with an internal storage of 16/ 32/64 GB where as the Galaxy S4 comes with an internal storage of 16/ 32 GB with expandability features also. So the S4 wins hands down in this department.
Other Features: Apple iPhone 5S features a fingerprint scanner while Galaxy S4 carries some of the best applications for increasing the functionality as well as for entertainment. So we'll give both of them a tie in terms of the gimmicks on offer.
Connectivity: Both of them offer similar levels of connectivity and have 4G LTE, 3G, Wi-Fi and Bluetooth. But Apple has bypassed NFC connectivity which is slowly gaining popularity so S4 wins one more time.
Our Take: Both, Apple iPhone 5S and Samsung Galaxy S4, carry great technology and brilliant applications. However, in my opinion, Samsung Galaxy S4 is a better device than Apple iPhone 5S because of a bigger screen, better resolution, better picture quality and great processor. But then, if you don't have an iPhone, you don't have an iPhone.