Bharti Airtel has recently launched its V-Fiber super fast broadband service in the country. Currently, it is only available in Chennai but Airtel has promised to roll out the service to 87 more cities in the near future.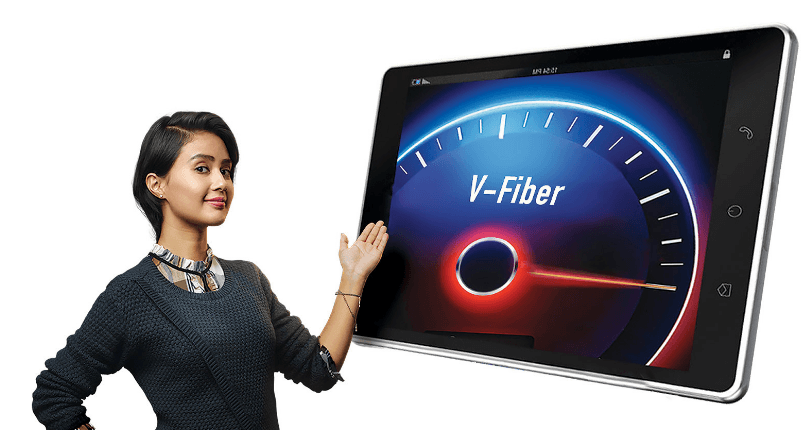 V-Fiber' will transform the home broadband for Airtel customers with consistently super fast data speeds and enable HD video streaming, heavy file downloads, and uploads in a multi-device environment (over Wi-Fi).
Here's everything you need to know about the service.
Airtel V-Fiber
Essentially, V-Fiber is a combination of Vectorization and fiber technology aimed at delivering high speeds of up to 100Mbps. It's worth mentioning the fact that Airtel is the first telecom operator in the country to deploy Vectorization.
How to subscribe to Airtel V-Fiber service
Subscribing for Airtel's new V-Fiber service is a pretty straight-forward affair. If you're an existing Airtel broadband customer, all you have to do is to purchase the new modem to get a free upgrade to V-Fiber. The best part about this is the fact that you won't have to pay any additional rental charges.
In case you're looking for a new connection, you can directly book it from Airtel's dedicated website
Airtel V-Fiber Modem
As mentioned earlier, to upgrade to V-Fiber network users will have to purchase the new modem which is priced at Rs. 1,000.
Airtel V-Fiber Plans
The service is already live in Chennai (TN circle). As far as pricing is concerned, monthly rental starts at Rs. 999 and reaches as high as Rs. 4,999 with FUP limits ranging between 50GB to 1000GB (for Chennai). Airtel has not revealed anything about the speeds once you cross the FUP limit, though.
Also, do make a note that the base Rs. 999 plan doesn't offer unlimited voice calling (Local + STD) calls like the other plans do.
Update: Airtel V Fiber Mumbai Launch
Free Unlimited Internet offer valid for 3 months
Akin to Reliance Jio's 'Welcome Offer' Airtel V-Fiber subscribers can avail free unlimited internet and voice calling to any network in the country for 3 months.
Airtel V-Fiber Cities
Currently, the V-Fiber service is only available in Chennai. However, it will be available in Delhi & NCR and Bangalore in the near future followed by 87 more cities across the country.