Aircel, India's fifth largest wireless operator, has introduced free basic internet for all its new customers today, claiming to be first of its kind in India. With this new product, Aircel subscribers will be able to browse and actively use with their favourite applications such as WhatsApp, Facebook, Twitter, besides accessing their daily-need applications for banking, travel booking, and utility bill payments.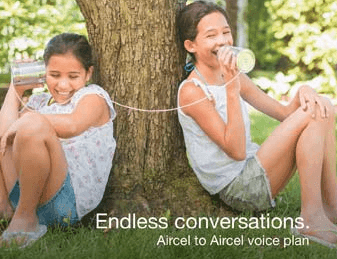 The new product is available at Rs. 144, which will offer unlimited data with a speed of 64Kbps for 90 days after the activation. However, customers can't stream videos to carry out video calls or online gaming because of the speed. For postpaid customers, the company is working out a similar package, since the internet was almost free for them according to their bill plan.
With this offering, Aircel is targeting those 70 percent of customers who were using the Internet for less than 10 days, which accounted for 66 MB per month. The company is also expanding its 2G, 3G, and 4G cell sites across the country to reach out to more people in their operational circles. Note that the services is now available to Tamil Nadu, and the company is planning to bring it to other circles in the next few months.