Aircel's Astro Buddy, the astrology service has registered 43 percent growth in the revenue in rest of Maharashtra during last eight months, announces the company. The service offers daily updates and predictions based on zodiac sign. Considering the popularity of the service, Aircel introduced daily horoscopes on Voice Calls in almost all regional languages. This surged the subscriber base for the service.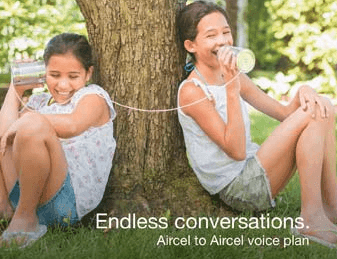 "The rapid growth of VAS and Data is expected to contribute an important share in the revenue stream of the telecom industry. At Aircel, we have taken note on the shifting subscriber usage pattern and have devised many products and services especially in our VAS segment," Neeraj Singh, Business Head – Rest of Maharashtra (ROM), Aircel commented.
"It also brings us great pride that in a short span of time, Astro Buddy has witnessed double digit growth in terms of revenue in Maharashtra and Goa. VAS contributes to 10 percent of the overall revenue for us and Astrology is a key contributor to that along with other genres such as Caller Tunes (CRBT), Music and Entertainment," he added.
Aircel's Astro Buddy provides predictions on a host of subjects such as relationship, health, career, finance and family. Aircel partners with Bhupesh Sharma and Nyassa AstroCorp to offer the service to the customers.
Also read: Aircel sees Value added services as a collateral channel to augment core revenue generated from voice and data services
"We are pretty happy with the growth that we have witnessed since the launch of Astro Buddy last year. The service has seen tremendous uptake with the customers due to the pragmatic approach it offers in the most simplified way. We have seen double digit growth of customers for the service since last year and a similar growth percentage of unique users. I am delighted to support Aircel's Astro Buddy so that customers can relate to the scientific reasons for their present-day life situations," Bhupesh Sharma, Lead Astro Counsellor- Nyassa AstroCorp said.