Nokia Launched its first version of Android Phone, though the phone is pretty basic and comes with "forked android OS" and doesn't come with preinstalled Google Playstore, though android apps can be downloaded through third party app store. The phone also offers Automatic screen brightness adjustment and has 3G.

Nokia X Dual SIM Screen Size: 10.16cm

Boot Time: Nokia X took took around a minute for the first boot

Nokia X Dual SIM comes with 1500 mAh removable battery

Dual Sim Slots With Dual Standby feature.

Nokia X - Home Screen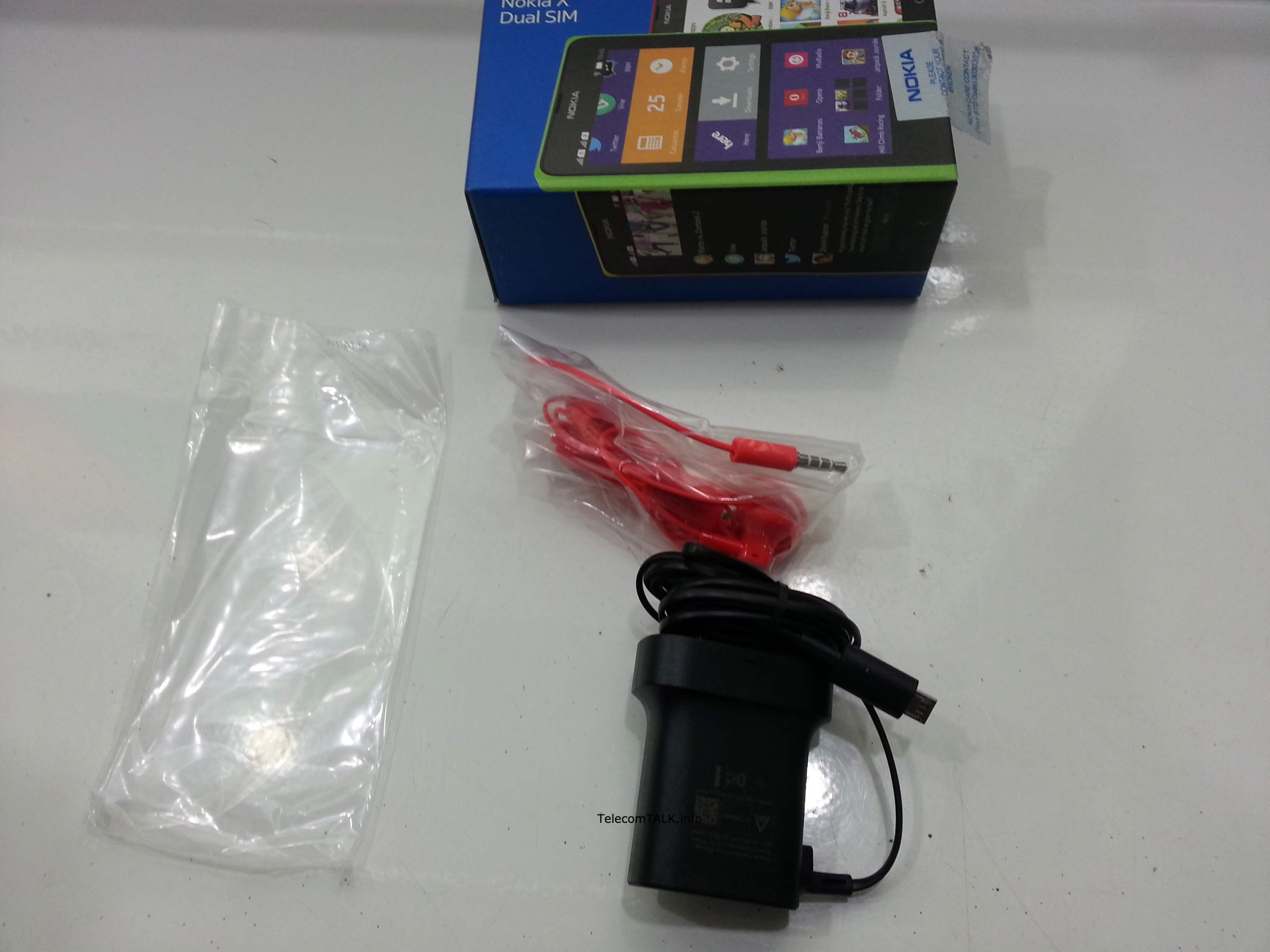 Nokia X Android Dual SIM is priced at Rs8300.
Thanks to Nikshan Electronics