Worlds leading Mobile Handset giant Nokia has announced the availability of its entry level QWERTY phone Nokia C3 – designed with its Messaging Service and social networking tools in the Indian market at Rs 6690.
The Nokia C3 is the first device to bring a full QWERTY keyboard to the world's most popular mobile phone platform – Series 40 – and is the first in the range to enable access to social networks directly on the home screen. People can view, comment, update their status and share pictures to their favorite social networks such as Facebook and Twitter.
The Nokia C3 also comes with Ovi Mail and Ovi Chat, meaning first time users can set up email and chat accounts straight from the device, without the need for a PC. Other notable features are the Wi-Fi connectivity, a two megapixel camera, rich color 2.4 inch screen and support for up to an 8GB memory card.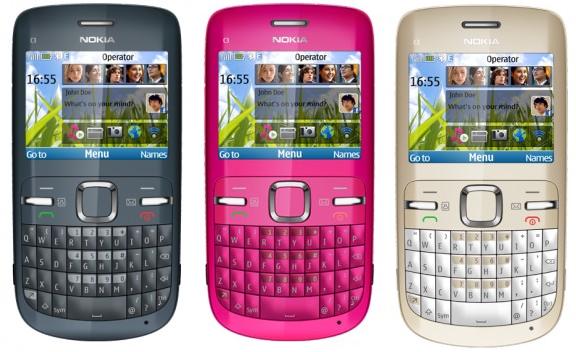 The Nokia C3 is available in the variety of appealing colors, including golden white, slate grey and hot pink.
Thanks to Manish Khatri !