Motorola has expanded its product portfolio in India today. The company has brought the special edition Moto G5 smartphones to India today. It's just six months since Motorola launched the Moto G5 and Moto G5 Plus, but the company has announced upgrades in the form of Moto G5S and Moto G5S Plus.
The Moto G5S is priced at Rs. 13,999 and will be available exclusively on Amazon India. The G5S will be available across all the major offline stores and Moto Hubs starting tonight. On the other hand, the Moto G5S Plus is priced at Rs. 15,999, in Amazon India and major offline stores. Motorola also slashed the price of Moto G5 Plus to Rs. 14,999.
Let's check out the specifications of Moto G5S and Moto G5S Plus:
Motorola Moto G5S Plus
Starting off with the bigger sibling, Moto G5S Plus, it sports a 5.5-inch display, up from the 5.2-inch screen seen on the Moto G5 Plus. Only the screen size is increased, and the resolution is still the same at 1080 * 1920 pixels.
The Moto G5S Plus is the company's first smartphone with dual cameras to launch in India. Motorola has added two 13MP sensors at the back, along with a Portrait mode. A 13MP sensor captures dedicated monochrome shots. The G5S Plus also has a better 8MP front-facing camera, unlike the 5MP unit seen on the Moto G5 Plus.
Rest of the specifications are similar to the Moto G5 Plus: the smartphone is powered by the Qualcomm Snapdragon 625 chipset. The G5S Plus also comes in just one variant with 4GB of RAM and 64GB of internal storage. That said, there' still a dedicated microSD card slot for storage expansion. The device boots Android 7.1.1 Nougat, and is backed by a 3000mAh battery. The device will be available in Fine Gray and Blush Gold colours.
Motorola Moto G5S
The Moto G5S is an upgrade to the Moto G5 and brings in upgrades to display camera and battery. The smartphone is completely built out of metal and has a 5.2-inch Full HD display. In contrast, the Moto G5 arrived with a 5-inch display.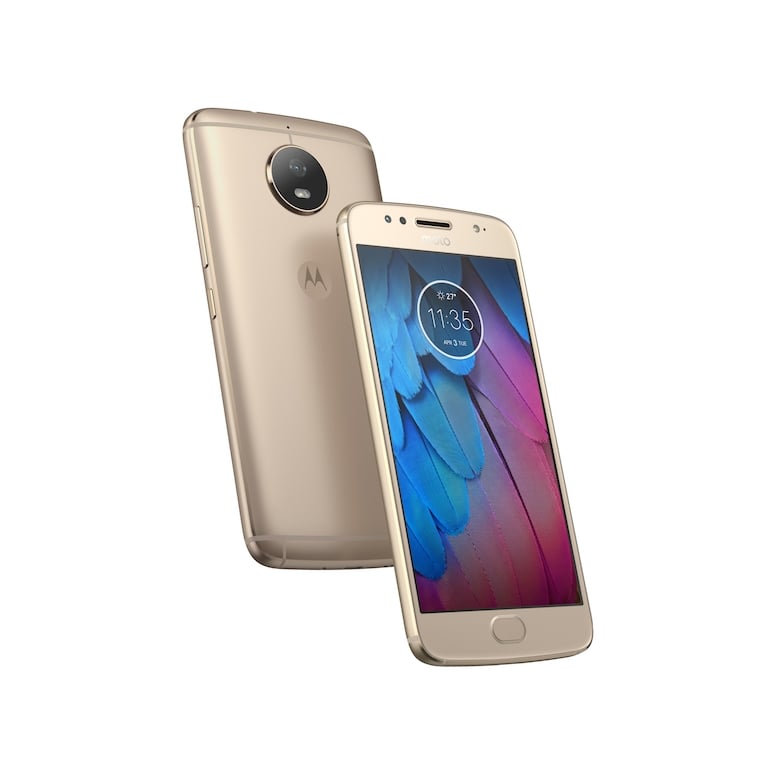 Internally, the phone has a 1.4GHz Qualcomm Snapdragon 430 chipset. Motorola announced only one variant of the smartphone with 4GB of RAM and 32GB of internal storage. The storage is expandable up to 128GB with a microSD card slot.
The Moto G5S also runs the latest Android 7.1.1 Nougat out-of-the-box. Unlike the Moto G5S Plus, the Moto G5S sports a single camera setup, same as the Moto G5. However, Motorola has improved the rear camera and has now gone with a better 16MP sensor with support for PDAF. The phone, however, comes with the same 5MP front-facing camera as the Moto G5. This package is backed by a slightly bigger 3000mAh battery.