Reliance Jio is all ready with guns and bullets as the commercial operations will go live by December this year. While everyone concerned believe that Jio will disrupt the market causing existing players to bleed, let's take a look at how Jio's data- only model can work in India.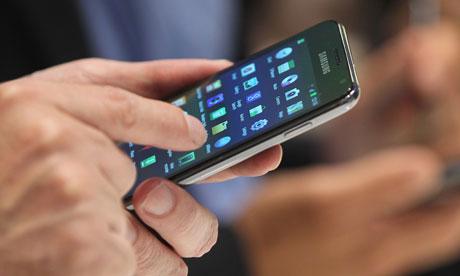 Though Jio has been in the limelight of technology media from the very first, we were actually given information by Jio only as much as they wanted us to know. Still there is no update about Jio's voice policy - is it VOLTE or VoIP or a fall back to Reliance Communications' 2G network?
Jio wants to be more than just a data service provider; rather they have pushed their fiber plan to reach millions of Indians' homes. They have laid some, borrowed from others and have become a part of international submarine cable (Bay of Bengal Gateway).
Without voice or being a 'dumb pipe' model is nothing new. Rather, before LTE went mainstream, there were some WIMAX players who relied upon data- only model. Some succeeded, some did not - but everyone moved to LTE eventually.
Let us take a look at how LTE has changed the scenario in Africa and Indonesia.
In Africa, there has been a recent surge in telecom investment, and a lot is coming in the form of LTE deployment. There are several players who earlier rolled out WiMAX, and are now offering LTE.
A List of Africa's data- only LTE operators:
Smile in Tanzania, Uganda, Nigeria and the DRC (FD-LTE on 800MHz)
Yoomee in Cameroon and Ivory Coast (TD-LTE)
Surfline in Ghana (FD-LTE on 2.6GHz)
Afrimax in Uganda, Rwanda, the DRC, Malawi, Ghana, Mali, Guinea, Namibia, Sierra Leone, Cameroon, Central African Republic, Togo and Burundi (TD-LTE on 2.3 or 2.6GHz)
** The list is not complete.
These operators are investing in LTE to connect these African countries which are very much starved of high speed internet. In India, the situation is almost similar. So Jio, which comes with just data services, can be successful. Though, Jio has plans to disrupt the market with a mix of price game, a bucket of services and better connectivity.
If we consider Indonesian telecom space in comparison, it can be found that among 4G-LTE players, Bolt! is a better choice for the people in Indonesia. Bolt! started services from scratch and had limited coverage - only in Jakarta, Bogor, Depok, Tangerang, and Bekasi (Jabodetabek)- but with superb connectivity backed by 2000+ BTS on LTE-TD-2300. Still now Bolt! has offered better LTE speed and cheaper tariff compared to other carriers. Bolt! is focused on only data services; they don't offer voice services. And analytic firms say entry by Bolt! has caused atleast 25% drop in data tariffs in Indonesia.
So globally LTE is there to rock and it's helping carriers to create success stories. It is to be hoped that Jio would go in this similar line to help in forming Digital India.