State-run telecom operator BSNL has ordered all its territorial circles to start monitoring social media accounts, along with their own BSNL corporate accounts on Facebook and Twitter, in a move aimed at capturing customer complaints and issues on a regular basis, and to resolve them in a timely manner.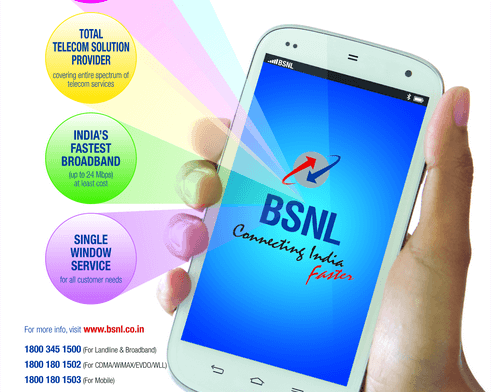 The telco has also advised all the circles to ensure that the nodal officers are well-versed with all social media platforms, and are active on these platforms. BSNL is already taking several steps to enhance revenues through investments to strengthen their network and focus on customer care and service delivery to improve revenue generation. The telco aims to become profitable in four years, and has started observing an increase in revenue from services, the Telecom Minister Ravi Shankar Prasad recently said.
BSNL, which operates nationally except Delhi and Mumbai, posted 2.32 percent jump in 2014-15 revenue at Rs 28,645 crore. Its net loss stood at Rs 8,234 crore for 2014-15. However, the company reported an operating profit of Rs 672 crore for 2014-15, driven by a fall in administrative costs and increase in revenue, as compared to an operating loss of Rs 691 crore in 2013-14.