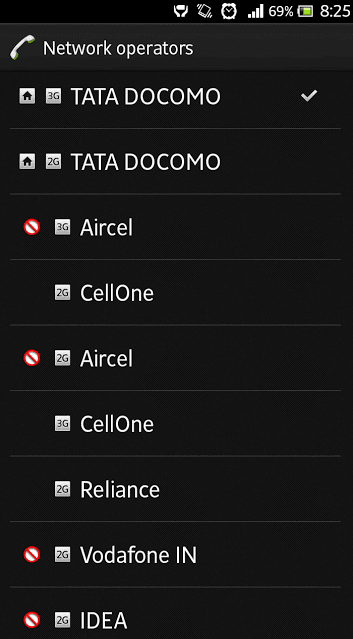 In 2012, Aircel announced scale down mobile Services in five telecom circles Madhya Pradesh and Chattisgarh, Gujarat, Haryana, Rajasthan, and Punjab. In Kerala, Aircel closed down their retail out lets and shut down their 2G & 3G network.
Now Aircel signal has started re-appearing in parts of Trivandrum city in Kerala. Interestingly I am getting both 2G and 3G signal of Aircel giving a strong hint that Aircel is planning a come back in Kerala.
The unexpected exit of Aircel
By the end of 2012, Aircel stopped postpaid service in Kerala first. Then started winding off its retail operations along with its network in the circle, but never officially announced its plan for complete shutdown. Aircel subscribers never got a chance to port out and save their number. Numerous complaints were logged in consumer forums by angry customers against Aircel for not informing them about the exit and not refunding their balance.
Aircel holding 2G and 3G spectrum in Kerala
Aircel holds 1800Mhz 2G spectrum and had won 5Mhz of 2100Mhz 3G spectrum in Kerala. This spectrum is sitting idle for the last 2 years in hands of Aircel. Since DOT has not yet finalized guidelines on spectrum trading, Aircel is unable to encash the spectrum by transferring it to another operator.
Roll Out obligations on 3G spectrum
For 3G, spectrum won 2010 auction DOT had put forward network roll-out obligations to be met by winning operators. This includes at least 50% of the District Headquarters ("DHQ") in the service area need to be covered using the 3G Spectrum within five years. The 5 year period will end on August 2015 and after which operators face heavy penalty or even stand to lose their spectrum for not meeting the deadline.
As Aircel is holding 3G spectrum in Kerala and to avoid issues with DOT on Rolling Out obligations, they may be considering to start the service again in Kerala circle.
Please do let us know by comment your view on Aircel starting service in Kerala again.