Finally, Vodafone India reacts to the new tariff plans from incumbent operators. India' second largest telecom operator has now increased the validity of its two long-validity plans- Rs 458 and Rs 509. The Rs 458 tariff plan now offers benefits for 84 days, while the Rs 509 tariff plan gives benefits for 91 days from the date of recharge. These new plans are valid in most of the Vodafone 4G circles such as Mumbai, Chennai, Tamil Nadu, etc. However, in most of the circles such as Bihar, Andhra Pradesh & Telangana, etc., the company is still offering old plans.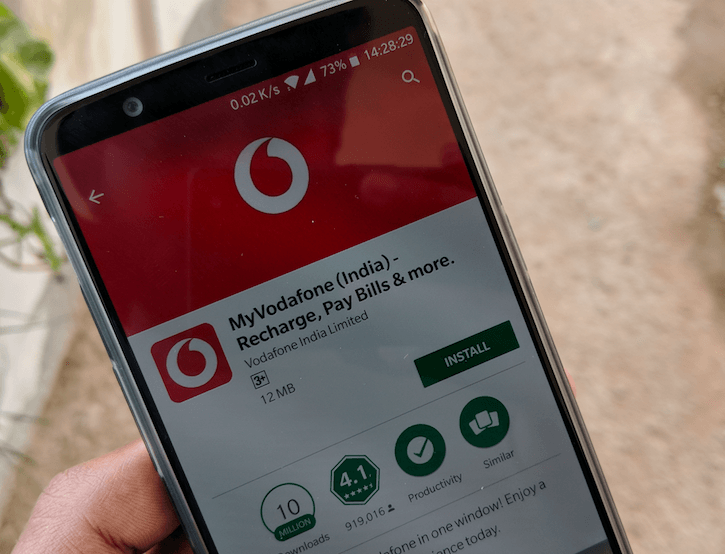 The revised Rs 458 tariff plan of Vodafone now gives 1GB of 3G/4G data per day, 100 SMS per day, and unlimited local/STD including roaming calls for 84 days from the date of recharge. And the Rs 509 tariff plan offers the same benefits for 91 days, up from the previous 84 days of validity. There's another pack of Rs 399 which provides similar benefits for 70 days from the date of recharge.
Also, Vodafone is limiting the unlimited voice calls to 250 minutes per day and 1000 minutes per week. Vodafone already announced that it would rollout VoLTE services on 4G LTE network in some of the metro cities by the end of this month. After the rollout of VoLTE services, Vodafone may offer unlimited voice calls without any FUP limit, like Bharti Airtel and Reliance Jio.
Vodafone has made these changes to match the rival operators, and as stated, the changes are effective in only a few circles at the moment. Hopefully, Vodafone makes these changes on a pan-India in the coming days.
India's leading telecom operator Airtel also made the same changes to its Rs 448 and Rs 509 open market tariff plans. The Rs 448 tariff plan on Airtel network now offers unlimited voice calls, 100 SMS per day, and 1GB data per day for 84 days, whereas the Rs 509 plan provides the same for 91 days.
However, these tariff plans from Vodafone and Bharti Airtel are still slightly priced higher than those of Reliance Jio. The Mukesh Ambani-led telco has a Rs 399 which gives the same benefits as Airtel Rs 448 tariff plan for 84 days, and the Rs 449 plan provides the same for 91 days. Jio also introduced four new 1.5GB data per day tariff plans, and it's interesting to see on how incumbent telcos will tackle these plans.