Nokia officially made a comeback a few months back under the leadership of a Finnish startup company HMD Global. Nokia, at the MWC 2017 announced three Android smartphones- the Nokia 6, the Nokia 5, and the Nokia 3 along with the feature phone- Nokia 3310.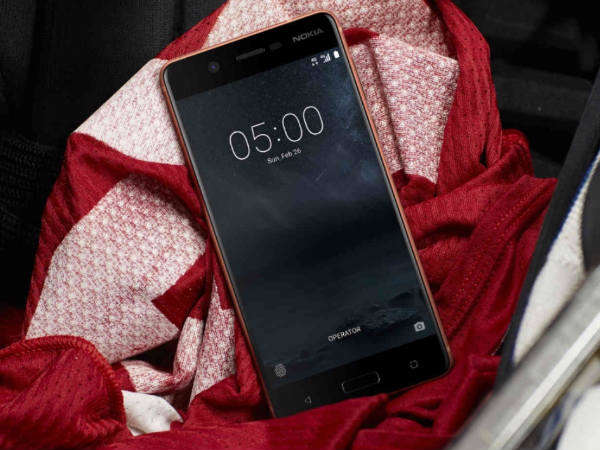 While the Nokia 3310 has reached some countries such as the India, Europe, etc., the availability of the Android phones is still unknown. However, there's a reason to cheer for everyone who's looking for the Android-powered Nokia phones as the company has officially confirmed that the remaining three phones will be available by the end of June (Q2 2017).
A frustrated fan has questioned the company on Twitter (Nokia Mobile), and Nokia replied that the devices would be available end of Q2 2017. "We plan to release our upcoming Smartphones worldwide before the end of Q2 2017. (June) Stay tuned for updates," replied the company from its official Twitter handle.
Back at the launch of the phones, HMD said that they are planning to release in Q2 2017 and now, the company has officially confirmed. All the three phones will be available worldwide and not in one country.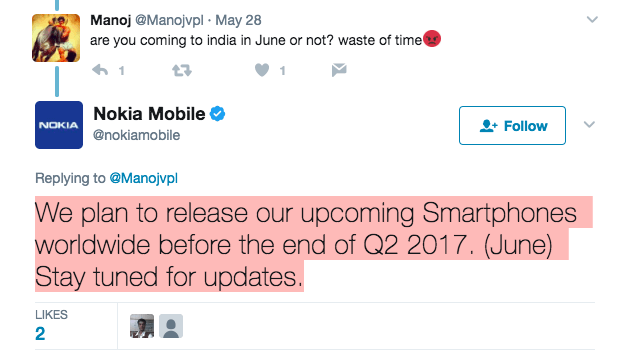 Coming back to the Indian launch, HMD won't hold any event to announce the phones because the company has already showcased the phones in various cities such as the Delhi and Bangalore. It is also rumoured that Nokia will launch the Nokia 5 and Nokia 3 first and later on they will sell the Nokia 6 by the end of June.
Moreover, the pricing of the three phones is also tipped. The Nokia 6 will be priced below Rs. 20,000 and the Nokia 5 may receive a price tag below Rs. 15,000. The Nokia 3 will cost below Rs. 10,000. The tipped prices seem to be on a higher side, so take them with a pinch of salt. All the three phones might be sold across all the offline channels in the country. Currently, Nokia is selling the Nokia 3310 in India only via offline market for Rs. 3310.