As speculated widely, HMD Global, the new parent of Nokia has announced its first comeback phone in India. The new upstart company has launched the iconic Nokia 3310 2G feature phone in the country today. And the price of the phone seems to be pretty decent. The phone will retail for Rs. 3310 starting May 18 across all the retail stores in India.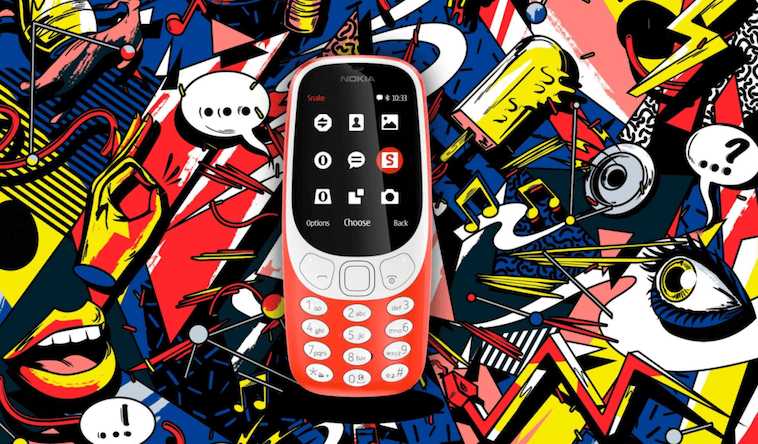 The Nokia 3310 was relaunched at the MWC 2017 event in Barcelona in four colours – Warm Red, Yellow with a gloss finish, and Dark Blue & Grey colour variants with a matte finish. All the four colours have been launched in India.
The Nokia 3310 comes with dual SIM card slots and has a 2.4-inch QVGA display with a resolution of 240 x 320 pixels. Gone are the days where you have to carry the small pin charger with you to charge a Nokia phone as the Nokia 3310 comes with a micro USB port. It has connectivity options such as the Bluetooth 3.0, GPRS, and yeah there's a 3.5mm headphone jack as well.
Nokia has added a 2MP camera with LED flash at the back, and the default storage on the phone is limited to just 16MB, but you can add microSD card up to 32GB for storage expansion.
Finally, the company promises the same sturdiness and battery life with the new Nokia 3310 as well. The feature phone has a 1200mAh battery and weighs just 76.6 grams. The Nokia 3310 is claimed to offer a standby time of 22.5 days, talk time of 22.1 hours, and music playback of 51 hours. Also, there's a Snake game in a completely revamped avatar.
Ajey Mehta, VP-India, HMD Global said "Talk all day on a single charge, send texts, take pictures and enjoy a pocket jukebox with a built-in FM Radio and MP3 player. Our reinvention of this classic design is sure to make you smile. It's got everything you remember, but with a modern twist. So whether you're after a feature phone that offers amazing battery life in a head-turning design or a companion phone, the Nokia 3310 won't let you down."
There were some rumours earlier saying that HMD will price the device steeply at Rs. 3999 or Rs. 3899, but at this price, it seems to be a great deal. However, support for only 2G connectivity seems to be a bummer because all the manufacturers are launching 4G VoLTE supported feature phones these days.
HMD did not mention anything about it's going to launch its smartphones in India. The company may launch them silently in coming weeks. Are you getting the iconic Nokia 3310? Let us know by commenting below.