Bahrain Telecommunication Company (Batelco), which has left Indian telecom following the cancellation of STel's permits in February 2012 is looking for a re-entry in India's telecom market.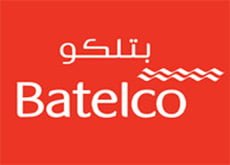 As per the report by middle east's daily 'The National' Batelco CEO Sheikh Mohamed bin Isa Al Khalifa is planning to invest in existing mobile operator in India. Batelco is not interested in participating in upcoming 2G auction.
In 2009 Batelco invested $225 million to acquire 49% of STel. STel had licenses in 6 circles - Himachal Pradesh, Jammu & Kashmir, Bihar, Orissa, Assam, and the North-East to offer 2G services. Later in 2010 STel secured 3G spectrum in 3 circles but did not roll out services in a single circle. In February 2012 Supreme Court of India cancelled 122 2G licenses including STel's.
As experts believe Indian mobile market should undergo consolidation, it seems Batelco's plans are on right track. But who will be the choice of Batelco? Aircel, Videocon or Reliance Communications can be a good bet for Batelco.