Today, Bharat Sanchar Nigam Limited (BSNL) has revised its Postpaid CUG Mobile Plan 199 for corporate and enterprise customers. Earlier in July 2015, the PSU telecom company launched this special CUG Mobile Plan 199 with unlimited free calls between its members. As per the latest information from BSNL, they have revised the monthly free usage of calls worth Rs. 149 to Rs. 249 minutes of local/STD calls to any network. Moreover, the roaming outgoing SMS rate of 80 paise has been slashed to 25 paise per SMS. It has also introduced additional CUG/VPN charges depending on the size of the group.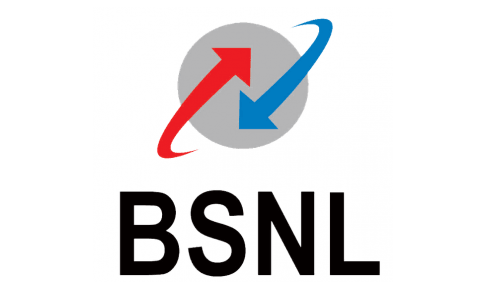 However, all the calls within CUG circle remain absolutely free. All the local calls on BSNL network will be charged at 30 paisa/minute, and at 50 paisa/minute to any other network. STD calls will cost 60 paisa/minute. BSNL also introduced activation charges, security deposit, and CUG/VPN charges for new enterprise/corporate customers enrolled in Special Postpaid CUG Mobile Plan 199.
Check out the revisions on the CUG plan from the chart embedded below.
Revised BSNL Postpaid CUG Mobile Plan 199

NO

Particulars of BSNL CUG Mobile Plan 199 for Enterprise / Corporate Customers

Revised Charges / Freebies

1

Registration Charges

Nil

2

Activation Charges
Rs 100

3

Security Deposit (in Rs)
Local + STD : Rs 500
Local + STD + ISD : Rs 2000
Local + STD + ISD + International Roaming : Rs 5000

4

Fixed Monthly Charges in Rs

Rs 199

5

Monthly Free Calls ( Local / STD on net or off net or both) In Minutes
249 Minutes

6

Monthly Free Data Usage in Home LSA

200 MB

7

Free Number of SMS / Month (on net or off net)

200 Local SMS

8

Call Charges

Pulse Rate for Local, STD & National Roaming Call

60 Seconds

Within CUG

Free

Local Calls (on net)

30p/Min

Local Calls (off net)

50p/Min

STD Calls (on net & off net)

60p/Min

ISD Calls
May be provided after completing all commercial formalities and at tariff prescribed in plan 99

Out Going Call charges while roaming (Local/STD)

60p/Min

Incoming Call charges while roaming
FREE for One Year with effect from 15-06-2015

After One Year, call charges will be 45 paisa/Minute

9

Data Charges
Data usage charges (from home LSA & National Roaming)
1paisa/10KB

10

SMS Charges (max 140 characters)

Local SMS Charges

30 Paise

National SMS Charges

50 Paise

International SMS Charges

Rs 5

11

SMS Charges while Roaming (max 140 characters)
Outgoing SMS within CUG
25 paisa/SMS

Incoming SMS from any Network

Free

Outgoing SMS to any Network
25 paisa/SMS

12

Group Size

Minimum 30

CUG / VPN Charges
Group Size Charges ( On Per Number)
30 to 249 Rs 30
250 to 599 Rs 20
600 to 999 Rs 10
>999 FREE
Do check with customer care before opting the plan .