With every passing day, Indian telecom operators are introducing new offers to the users or either modifying the existing plans. Operators such as Vodafone and BSNL always look to change their plans to meet the requirements of the customers. However, the changes will be done silently, while the customers won't be aware of the modification as well.
In recent times, all the operators are concentrating on introducing new plans for prepaid users, rather than coming up with postpaid plans. This made postpaid users across the country to think whether to stay in postpaid or make a shift to prepaid.
Recently, Vodafone sweetened the deal for postpaid users by offering Netflix subscription free with some of their postpaid plans. On the flip side, we have the state-run telecom operator BSNL who's also silently offering competitive tariff plans.
If you're looking to get a new postpaid connection, which one should you choose between Vodafone RED 1299 and BSNL 1125 Postpaid plans? Let's find out.
Vodafone Offers Premium Netflix Subscription
As said earlier, Vodafone has sweetened the deal by offering Netflix subscription up to one year with the Vodafone RED postpaid plans above Rs. 1,299. Customers who are under the Vodafone RED 1299 postpaid plan have to SMS 'NETFLIX' to 121 to get the free premium subscription offer.
20GB Data Standard Data+ 30GB Welcome Offer Data With RED 1299 Plan
Both the Vodafone RED 1299 plan and BSNL's 1125 plan offers 20GB standard data. However, the advantage is with Vodafone because the data being offered is 4G data, whereas in BSNL it would be 3G data.
Furthermore, Vodafone is also offering additional 30GB free 4G data for three months for new users who join the network. On the flip side, BSNL is not offering any welcome offer perks.
Both Plans Offer Unlimited Voice Calls
Till now, Vodafone has won the race in the data and other subscriptions list. In the voice calls department though, both the RED 1299 and BSNL 1125 plan gives unlimited local calls along with unlimited incoming and outgoing roaming calls.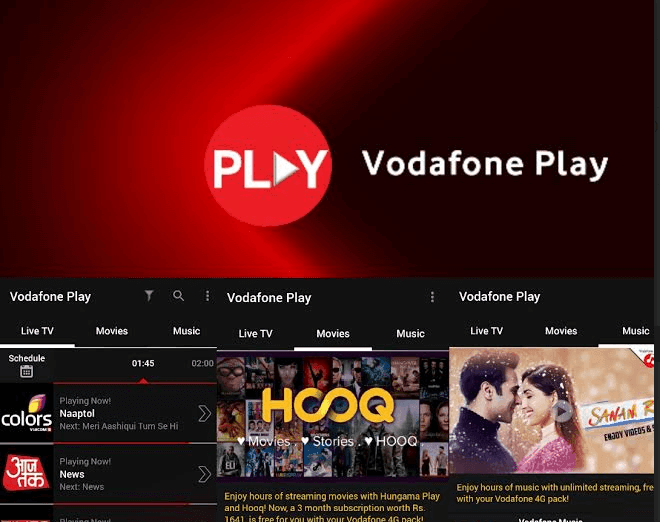 Vodafone RED 1299 Plan Gives 100 Local and National SMS
The RED 1299 plan of Vodafone gives users 100 SMS per billing cycle, while the BSNL 1125 plan doesn't offer any SMS benefits, which is a letdown.
Vodafone has Vodafone Play; BSNL has Nothing
Alongside the RED 1299 plan and premium Netflix subscription, Vodafone is also offering three months of free Vodafone Play subscription with which users can enjoy Live TV, Movies, and TV Shows for free.