Taking the online revolution further, an On-demand medical services platform, "seeDoc" has launched a video consultation service with doctors. The app enables users to video chat with a doctor or specialist. seeDoc is founded by Jaideep Singh and Vivek Bansal of Plus Ventures, who were also the creators of a search engine, named "Spock."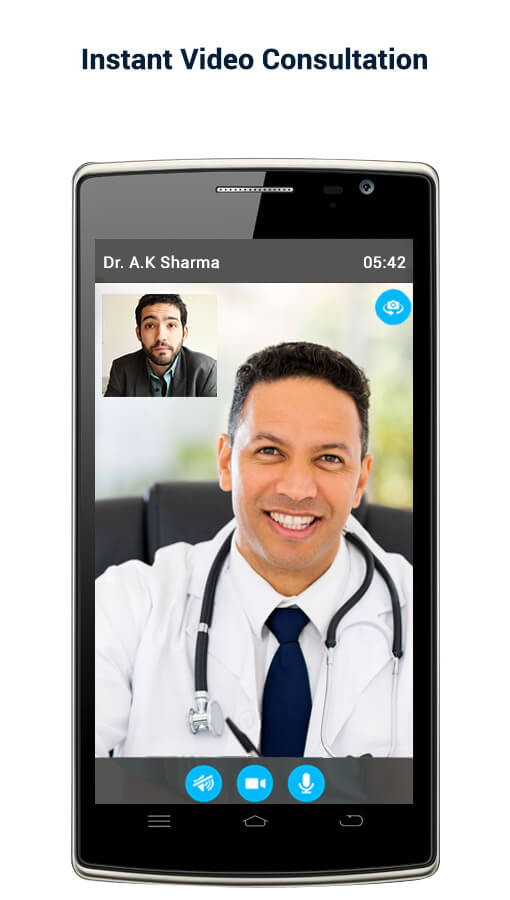 The app has a user base of 3 lakh and receives around 500 video consultation requests on a regular basis. Talking about the services onboard, Anuj Agarwal, Chief Medical Officer at seeDoc said,"Our team of doctors has been handpicked from the best in the medical fraternity. They are Medical Council of India (MCI) and state registered from top medical institutions and colleges,"
Furthermore, the app also allows users to make a free consultation with the specialists onboard, with 48 hours of response timeline. The seeDoc app integrates all the medical follow-ups such as patient's physical examination at doctors' clinic; Medicine delivery via local chemists, and diagnostic tests through India's premiere facilities (in select cities).
Talking about app's accuracy, seeDoc's co-founder Vivek Bansal said,"There is an acute shortage of quality medical care and seeDoc is witnessing unprecedented demand as it fills that vacuum perfectly. seeDoc provides transparency at each step ensuring that patients receive the highest quality of care,"
The seeDoc app is up for download on the Google Play Store and Apple App Store.