Adding to the worry of missing the deadline for rolling out full Mobile Number Portability (MNP), is the new warning from the Government, which says that it will take legal actions against the service providers who fail to meet the deadline of May 3.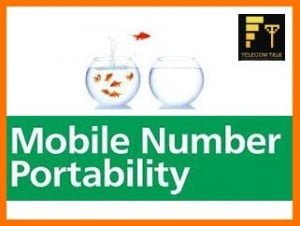 MNP allows the subscribers to port their mobile networks from one service provider to another within the same telecom circle, without altering their existing mobile number. A full MNP will facilitate this further and will allow the subscribers to shift the mobile networks to any telecom circles in the country. This means that the customer can retain his mobile number in any part of the country.
Initially, the association for Telecom operators, Cellular Operators Association of India (COAI) had announced technical glitches and coordination issues in rolling out full MNP. Network testing, routing issues and the delay happened in issuing the amended TRAI regulations that was published on February 25th, were the cited reasons for difficulty in meeting the deadline. Earlier, Telecomtalk too had analyzed the issues in implementing full MNP .
The association had informed the Department of Telecommunications (DoT) about these hurdles and had requested them to form a new committee to help them coordinate between the public and private players in the sector.
However, Government feels that a new committee is not needed in the present scenario, as rolling out full MNP is not new to the country. "This is not the first time MNP is starting in the country. We are only extending to pan-India. If they miss deadline, then whatever action is there under law will take its own course," Telecom Secretary Rakesh Garg said.
Besides announcing the new developments in MNP, Government has also extended the pre-paid services in Jammu and Kashmir and North East to two years, which are reviewed periodically owing to security threats.