Xiaomi has been dominating the affordable segment of Indian smartphone market for quite some time now. The Chinese smartphone maker became the joint largest smartphone brand in India, along with Samsung accounting for roughly 24% shipments in Q3 2017. The company's all-new Redmi 5A will be up for sale on December 7 for the first time, but this time they have a formidable competitor from Nokia.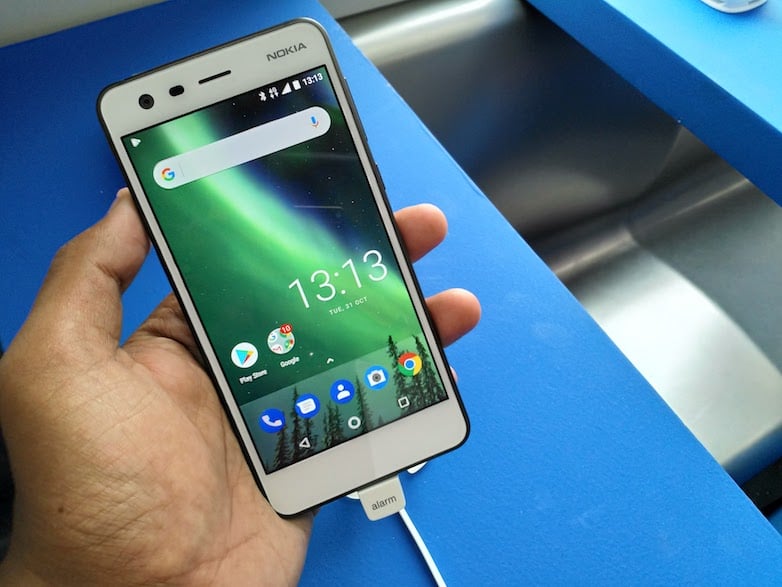 HMD Global's most affordable smartphone Nokia 2 is another entry-level smartphone in the highly contested ultra-affordable segment. With two great options to choose from, buyers will have a hard time choosing the right pick. Here's run-down of features, specs and prices of Xiaomi Redmi 5A and Nokia 2.
Display & Design
Both Redmi 5A and Nokia 2 come with a 5-inch HD 720p displays. The Nokia 2 uses a high-contrast LTPS display which HMD Global claims to use less power. Design wise, both the handsets feature a metallic design, but the Nokia 2 looks more premium compared to the Redmi 5A.
The highlight of the Nokia 2 is its great build quality. It comes with a removable polycarbonate back mated to series 600 aluminium for rigidity. The device though not very slim is sturdy yet looks classy and elegant.
Performance
The Xiaomi Redmi 5A runs MIUI 9 based on Android Nougat while Nokia 2 runs stock Android Nougat 7.1.1 The Redmi 5A is powered by a quad-core Qualcomm Snapdragon 425 SoC coupled with 2GB or 3GB RAM. The smartphone gets 16GB or 32GB of onboard storage. Expansion of storage is possible via microSD card in a hybrid dual-SIM configuration.
Nokia 2 on the other hand, comes with pretty slim specs. The Nokia gets by with a Snapdragon 212 processor and just 1GB RAM. However, HMD Global Chief Product Officer Juho Sarvikas said the handset is a value proposition despite the low system memory because the optimisations made by company ensure the end-user experience doesn't suffer.
Camera
Coming to optics, Xiaomi Redmi 5A bears a 13MP rear sensor and 5MP selfie shooter. The Nokia 2 sports an 8-megapixel rear autofocus camera with LED flash, and a 5-megapixel front fixed focus camera. Overall, the camera quality of both entry-level smartphones is similar.
Battery
The Xiaomi Redmi 5A comes with a 3000mAh battery, while Nokia 2 has a heavy duty 4100mAh battery. Nokia says their battery can deliver enough juice to last two days. Despite, its smaller sized battery, Xiaomi promises "8-day standby" time with the Redmi 5A.
Price
Pricing is an important factor for entry-level smartphones, and Xiaomi is clearly giving Nokia 2 a run for their money. Though starting at Rs 5999 and Rs 6999, Xiaomi is retailing Redmi 5A variants for Rs 4999 and Rs 6999 on Flipkart as part of the promo offer. HMD Global has set a launch price of Rs 6999 for Nokia 2, but the device is going as high as Rs 7399 on Amazon India because it's an offline-only model.
Verdict
If performance is your thing, the Xiaomi Redmi 5A is certainly a better choice. Not only does it come Rs 2000 cheaper than Nokia 2 but it is even the smaller RAM variant is better specced than Nokia offering. The HMD Global's handset is suitable for someone who is looking for a classy phone within a minimum budget.